Standing Kills CO Sheriff's Gun Laws Suit Against Gov. Hickenlooper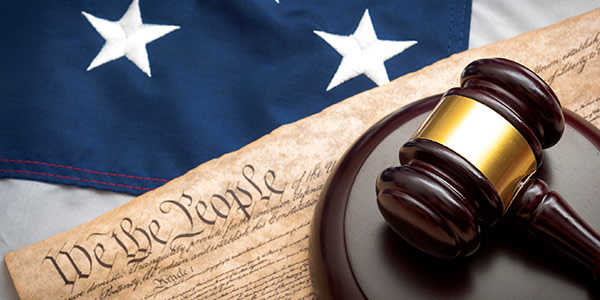 It took 33 pages for the Tenth Circuit to clearly spell out why it was reversing and remanding a federal district court's ruling that Colorado's recently enacted gun laws were constitutional. It was also a strange opinion in that both plaintiffs and defendants claimed victory.
The Tenth Circuit's opinion and remand marks what seems to be a major chapter in the book that first began with the tragic shootings at Aurora, Colorado and Newton, Connecticut.
Sheriff's Gun Laws Suit
The case originally began when a legion of sheriffs from a majority of Colorado's counties brought suit together with various non-profits and business against Gov. John Hickenlooper for his role in pushing highly controversial and new gun laws that place many more restrictions on gun possession and ownership than previous laws.
The plaintiffs argued that the new laws violated the Second Amendment. The trial at the district court lasted almost ten days. In the end, the judge ruled the laws as Constitutional.
Standing
On appeal, the issue of constitutionality wasn't even up for review. The circuit reviewed the facts in record and concluded that the Sheriffs didn't even have standing to sue.
The general standard for determining whether or not someone can sue in federal court is whether or not that person has been or will immediately be harmed by the defendant's actions.
Here, the sheriffs had a problem. It was one thing to argue that the laws restricted gun freedoms in the state, but individual sheriffs had failed to meet the standing bar. For example, some of the sheriffs named in the suit said that because of the laws, they were afraid that they might face criminal prosecution if they were to possibly loan a gun to someone during a target shooting or charity event.
Not good enough, said the Tenth Circuit. "Speculative fear" does not rise to the level of injury or immediate harm. To the circuit court, it was a wonder that so much work had already been
In fact, much law begins with a defendant allegedly violating a law, and getting sued. Federal Rules of Procedure prohibit the courts from issuing advisory opinions in the absence of a case or controversy.
Both Sides Celebrate
Ironically, both sides are celebrating the circuit's decision. Gov. Hickenlooper likes the decision for obvious reasons. But the sheriffs consider this a victory because the circuit didn't even touch the issue of constitutionality. This means that the sheriffs still have the option of bringing another suit against Gov. Hickenlooper in the future -- that is, so long as they make sure they can actually prove injury.
Related Resources:
Content For You