3d Cir: Warrantless Auto Search Was OK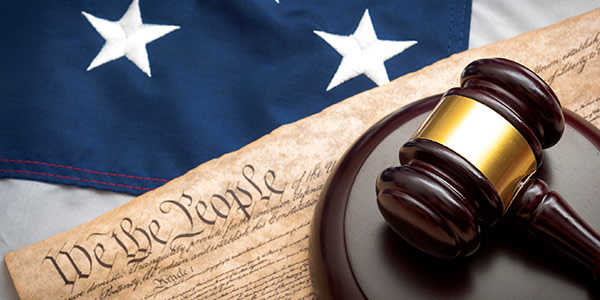 The so-called automobile exception to the warrant requirement is like Prince: constantly changing, keeping you guessing, but retaining a certain timeless sex appeal with its intricacies and exceptions. (Is it Gant or is it Belton? Only her hairdresser knows for sure.)
Joseph Donahue was staring down the short end of the automobile exception. Donahue was convicted of fraud in U.S. District Court in Pennsylvania. The court ordered him to surrender at a particular time, but he never appeared. U.S. marshals found him in New Mexico in a Ford Mustang. Marshals took the Mustang, searched it, photographed it, and even X-rayed it -- all without a warrant.
Powerful Medicine
The automobile search exception is a little confusing and awfully powerful. When deployed because police have probable cause to believe that evidence of the crime of arrest can be found in the car, it allows police to search the entire car and anywhere they logically think that evidence can be found.
Under instructions from the U.S. Marshal's Service, the local police who arrested Donahue seized the car (something they wouldn't normally do). Marshals searched the car, photographed it, and removed closed bags, but didn't open them. After driving the car to another facility, an FBI agent found a pistol magazine behind the driver's seat. The FBI then opened the closed bags they seized and found a pistol inside one of them.
Evidence, Not Contraband
The FBI lost a motion to suppress in District Court because the government didn't have probable cause to believe there was contraband in the vehicle. The Third Circuit reversed, calling into question the District Court's reasoning. The question is not whether there's probable cause to believe there was contraband in the vehicle. It's all about whether evidence of the crime of arrest -- contraband or not -- can be found there. Donahue's crime was failing to surrender when he was told to. The Third Circuit thought it reasonable to believe evidence of the crime of "knowingly" failing to surrender could be found in the car.
Throughout this opinion, the court dismissed as irrelevant many of the District Court's concerns. For example, it concludes that whether police thought they had probable cause to search the car is irrelevant because probable cause is an objective test. It didn't particularly care if the crime had been completed or was still in progress when Donahue was arrested. "The determination of the point at which the elements constituting a crime can be said to have been completed is simply not material to a court's determination of whether there was probable cause for a search in furtherance of the investigation of the crime," the Third Circuit said.
The Third Circuit added nothing new to existing automobile search jurisprudence, but it did add a clarification: it's not just illegal stuff the police have to think is in the car. It can be any evidence of the crime of arrest.
Related Resources:
Content For You