Cell Phone Users Can Revoke Consent to Automated Calls at Any Time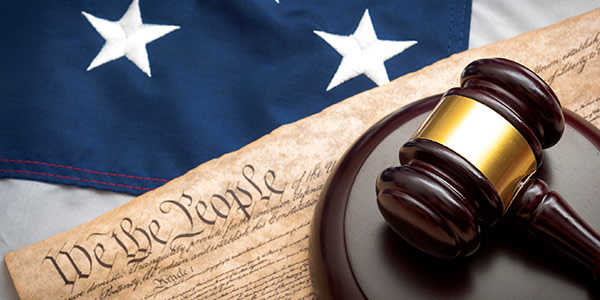 Ashley Gager bought thousands of dollars worth of computer equipment on a Dell line of credit. When applying for the credit, Gager input her cell phone number where the application asked for her home number. When she later defaulted on the debt, she received many automated debt-collecting calls to her cell phone.
She sent a letter to Dell asking it to stop calling her account, and after she sent the letter, she claimed that Dell called her about 40 times in a three week period. Gager filed a claim in district court alleging violations of the Telephone Consumer Protection Act of 1991 ("TCPA"). The district court dismissed her complaint for failure to state a claim and this appeal followed.
The Third Circuit disagreed with the district court and reversed its decision, reports Reuters.
Telephone Consumer Protection Act of 1991
The TCPA prohibits the automated calling of people without the express consent of the person being called. However, the statute is silent to the issue of revoking consent. Thus, the question before the Third Circuit was, once given, could consent be revoked? And if so, is there a time limit in which consent must be revoked?
Soundbite FCC Decision
After the district court dismissed Gager's claim, the FCC provided some guidance in a related issue. In Soundbite, the FCC had to determine whether the express consent given by a consumer included consent to one last text message confirming that consent had been revoked. The FCC found that it did. Though the Soundbite decision did not answer the question presented in this case, the conclusion necessitated an understanding that a consumer could revoke her consent.
Revoking Consent
The Third Circuit, in addition to relying on Soundbite to conclude that a consumer could revoke consent under the TCPA, relied on common law principles and the legislative history of the TCPA. First, the court found that based on common law, a person has a right to revoke consent. Second, the court found that since the TCPA was a remedial statute enacted to protect consumers, any silence in the statute must be read to benefit consumers.
Regarding the time limit, the TCPA was also silent as to that issue, and the court construed the statute's silence in favor of consumers.
The court rejected Dell's arguments that because the calls were related to debt-collecting they were exempt from the TCPA, because the exemptions Dell cited related to land lines, not cell phones. The court noted that if Dell wants to continue its debt-collecting calls to Gager, it could do so with a real person, not an automated service.
Practical Implications
With consumers using mobile phones as their primary phone number, companies will need to put practices in place to shield them from the TCPA. Though some other districts have come to a different conclusion, there is yet to be a circuit split on the issue.
Related Resources:
Content For You