Obamacare Contraception Mandate Update: Cert Petitions Filed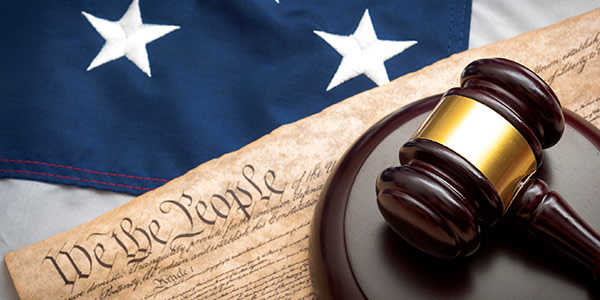 Last week the Alliance Defending Freedom filed a petition for writ of certiorari asking the Supreme Court to review the Third Circuit's decision in Conestoga Wood Specialties Corp. v. Sebelius, reports The Wall Street Journal. This comes on the heels of a recent Sixth Circuit decision, and the Department of Justice's cert petition for review of a Tenth Circuit case, both on the same issue.
Conestoga Decision
In Conestoga, a family-owned corporation sought exception from the Obamacare contraception mandate on First Amendment and Religious Freedom Restoration Act ("RFRA") grounds. The Third Circuit did not agree with their arguments, and held that a private, secular, for-profit corporation could not exercise religion. About a month ago, the Third Circuit denied Conestoga's request for a rehearing en banc.
Circuit Split
Three circuits, including the Third, have addressed the issue of whether a for-profit corporation could bring a claim under the RFRA. The Third and Sixth Circuit held that they could not, while the Tenth Circuit held that corporations could bring claims under the RFRA.
Last week, the Sixth Circuit concluded that a corporation "is not a 'person' capable of 'religious exercise.'" While the Sixth and Third Circuits are in agreement, the Tenth Circuit has come to a different conclusion creating a circuit split. In Hobby Lobby Stores, Inc. v. Sebelius, the Tenth Circuit en banc held that a for-profit corporation has Article III standing to bring claims under the RFRA and Free Exercise Clause.
Cert Petitions
Thursday was a big day for this issue; not one, but two cert petitions were filed asking the Court to determine whether a for-profit corporation could exercise religion. The Alliance Defending Freedom filed a 49-page petition asking the court to review the Third Circuit's decision and to determine whether a "closely-held, for-profit corporation, ha[s] free exercise rights that are violated by the application of the contraceptive-coverage Mandate of the ACA."
With slightly different wording, the Department of Justice, in a 251-page petition, asked the Supreme Court to determine "whether RFRA allows a for-profit corporation to deny its employees the health coverage of contraceptives to which the employees are otherwise entitled by federal law, based on the religious objections of the corporation's owners," reports the AP.
While we don't know yet whether the Supreme Court will grant cert, we know that the Court already denied Hobby Lobby's emergency appeal request for an injunction against the contraception mandate while the issue was litigated in court. Perhaps with a different question before the court, together with the discord among the circuits, the Supreme Court will take these cases on for review.
Related Resources:
Content For You