Voting in Connecticut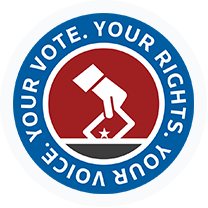 Connecticut Voting Guide
UPDATE: In response to COVID-19, mail-in ballots are automatically being sent to all registered voters for the 2020 general election.
In FindLaw's Connecticut Voter Guide, you will find information regarding your eligibility to vote, how to register to vote and registration deadlines, absentee and in-person voting information, special accommodations for available for voters, and what you can do if you see illegal activity occurring at the polls.
Am I eligible to vote in Connecticut?
To vote in Connecticut, you must be:
A U.S. citizen and a resident of Connecticut
At least 18 years of age before Election Day
Registered to vote, which you can do on or before Election Day
You are not eligible to vote if you committed a felony in the past AND are in a correctional facility or on parole (or on probation if you were found guilty of violating Connecticut Election Statutes). If you have completed your sentence and your parole, and paid all fines associated with your conviction, you can register to vote.
You are eligible to vote if you have mental or developmental disabilities unless a probate court judge has specifically ruled that you are incompetent to exercise your right to vote.
How to Register in Connecticut
There are several ways to register to vote in Connecticut. This includes registering:
At the DMV
If you have a Connecticut drivers' license, you are automatically registered to vote by the DMV.
Connecticut Voting Resources
Your vote counts. Take the time to learn how and when to vote.

Protect Your Voting Rights
Contact a qualified attorney if you suspect your rights have been violated.