Voting in Washington, D.C.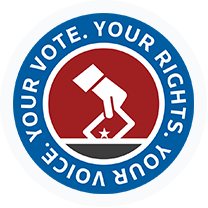 District of Columbia Voting Guide
UPDATE: In response to COVID-19, mail-in ballots are automatically being sent to all registered voters for the 2020 general election. 
The citizens of Washington, D.C. do not have representatives in Congress, but they do elect local officials, and the voting processes in local elections and presidential elections, for the most part, are similar to the voting processes in other areas of the county. Learn how to register, where to vote, and more in this FindLaw.com guide.

Am I eligible to vote in Washington D.C.?
You are eligible to vote in Washington, D.C. if you:
Are a citizen of the United States of America
Have been a resident of the District of Columbia for at least 30 days prior to Election Day
Are at least 18 years of age on Election Day (You can, however, pre-register to vote at 16. You can also vote in primary elections at 17, if you will be 18 by the general election.)
You are ineligible to vote if you:
Are a felon serving a prison sentence
Have been judged by a court of law to be legally incompetent
Are not a voting resident of another state or territory in the U.S.
How to Register in Washington, D.C.
There are several ways to register to vote in Washington, D.C. This includes registering:
At the Polls
Bring proof of residence for same-day voter registration at the polls.
Voting Resources
Your vote counts. Take the time to learn how and when to vote.

Protect Your Voting Rights
Contact a qualified attorney if you suspect your rights have been violated.