Voting in Texas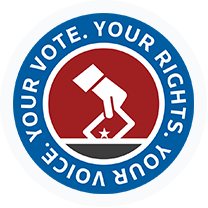 Texas Voting Guide
Texas is exceptionally large, as is its collection of voting rules. It is worth your time to learn some basics about voting in Texas elections so you are ready to cast your ballot when the next Election Day comes. FindLaw's Texas Voting Guide covers who is eligible to vote, how to register, how to request an absentee ballot, where to vote, what to bring to the polls, the accommodations available, and what to do if you see something illegal.
Am I eligible to vote in Texas?
To be eligible to vote in Texas, you must be:
A citizen of the United States of America
A legal resident of Texas and the precinct in which you are registered to vote
18 years of age by or on election day (you can pre-register to vote if you are 17 years and 10 months old)
However, you cannot vote in Texas if you:
Are a felon (voting rights can be restored once a felon completes their sentence, parole, and probation)
Have been declared by a court to be fully or partially mentally incompetent
How to Register in Texas
There are many ways to register to vote in Texas. The Texas state government sends each voter a voter registration certificate once they have been approved by the state. That certificate generally arrives at the voter's residence within 30 days.
Library
Pick up your application at your library, high school, or other government offices.
By Mail
Print off a voter registration application and mail it to your local registrar's office. 
Texas Voting Resources
Your vote counts. Take the time to learn how and when to vote.

Protect Your Voting Rights
Contact a qualified attorney if you suspect your rights have been violated.