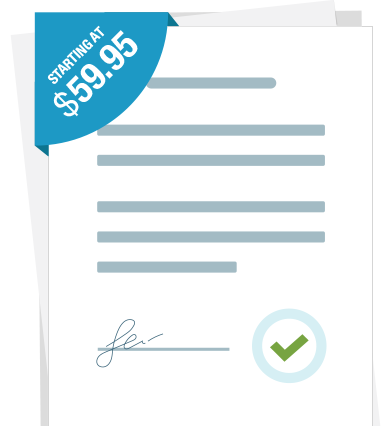 Living Trust Form
A living trust can help you give your assets to your loved ones with more flexibility than a will. FindLaw has partnered with US Legal to provide low-cost living trust forms that can be completed at your convenience. Use our guided process to customize, print, and sign your legally-valid document, fast! Get started by finding the right form for your needs.
Starting at $59.95
Do I Really Need a Living Trust?
Living trusts are an estate planning tool that many people should consider. A living trust can help ensure that your assets are distributed as you wish, especially if you:
However, not everyone needs a living trust. If your desired distribution of property is simple to carry out, such as splitting it equally among a few family members, then you may not need a living trust. This is generally true for those who:
Are single
Have no children
Rent housing
Have limited assets
You could accomplish your goals by using a will and beneficiary designations on life insurance and financial accounts.
A living trust is an excellent tool for controlling when and how your assets are distributed after you die while not losing control over them while you are alive. Having control over the management of your assets after your death is especially important for parents of minor children or children with special needs.

Special discount*
15% OFF
Living Trust forms created by attorneys
Customized to your state's laws
*No discount code needed
Find & Buy
Find and purchase the form that best meets your needs.
Download & Save
Download and save your documents to your computer.
Complete Your Document
Fill out your Living Trust using Microsoft Word or Rich Text.
Sign & Make It Legal
Sign your Living Trust according to the instructions.

Next Steps:
Contact a qualified estate planning attorney to discuss whether a Living Trust is right for you.