Will 'Company Doe's' Secrets Be Revealed After 4th Circuit Ruling?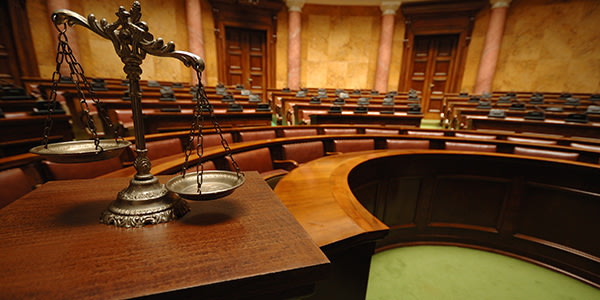 "Company Doe's" secrets could soon be revealed after a federal appeals court panel determined the corporation cannot keep product-safety litigation secret to protect its image.
The case involved the death of an infant, and the corporation wished to be only known as "Company Doe" in court papers to maintain confidentiality. But a three-judge panel of the 4th U.S. Circuit Court of Appeals ruled Wednesday that sealing court records in this case violated the public's constitutional rights to "obtain access to civil proceedings," Reuters reports.
So when will "Company Doe" and its secrets be revealed? It's still not quite clear.
Company Doe Wants to Avoid Publication
The Consumer Product Safety Commission launched SaferProducts.gov in 2011 to alert consumers to potentially dangerous products, Reuters reports. This site had sought to publish a report linking "Company Doe's" product to an infant's death, which the company challenged in federal court.
A Maryland federal judge ordered that court records relating to the infant-death litigation be sealed, allowing the company to proceed as "Company Doe." It isn't unheard of for parties to proceed in litigation under seal, especially if there are sensitive privacy issues to be addressed.
U.S. District Judge Alexander Williams decided "Company Doe" had an interest in "preserving its reputational and fiscal health" accomplished by proceeding under a pseudonym. You may recall Delaware had many of the same interests in mind for its secret corporate arbitrations which were later struck down as unconstitutional.
Both cases turn on the First Amendment right to access public proceedings.
Limited Right to Access
The First Amendment guarantees the public and press and limited right to access government proceedings. There is a strong presumption that both public and press should have access to criminal trials, but this line of reasoning does not extend necessarily to civil cases.
The 4th Circuit noted that while the right of access to court documents in civil cases under the First Amendment is limited, it is very difficult to overcome. While a company "may desire that the allegations lodged against it" are kept secret to protect its image, "the First Amendment right of access does not yield to such an interest."
The panel noted that rights to a fair trial, national security, and protecting witnesses would be the sort of interests that would allow the right of access to be abridged -- not mere corporate embarrassment.
The 4th Circuit panel remanded the case to be unsealed by the district court, but Reuters reports there is no deadline for when that will occur. As The Wall Street Journal notes, "Company Doe" could also appeal or ask the entire 4th Circuit to review the ruling.
Related Resources:
You Don't Have To Solve This on Your Own – Get a Lawyer's Help
Meeting with a lawyer can help you understand your options and how to best protect your rights. Visit our attorney directory to find a lawyer near you who can help.
Or contact an attorney near you: