Top 3 Cool Jobs This Week: Jeans, Jams, Attorney General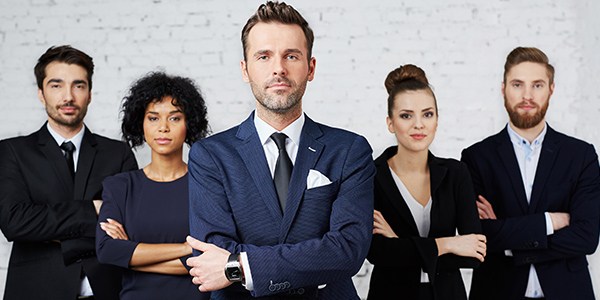 Feeling jittery about your career prospects? Jonesing for something that won't leave you jaded and juiceless? Just jobless? Well, we've got you covered.
As part of our affiliate program with Indeed, we're bringing you the coolest legal opportunities of the week. And this week, we're feeling J -- as in jobs. For J.D.s. So let's jump in.
1. Director of Legal Affairs, True Religion Jeans
If you want to wear your jeans to work, this may be the job for you. Sure, we're not certain that True Religion lets their legal directors wear denim to the office, but they probably should. (After all, the jeans cost more than many bargain suits.)
The niche jean company is looking for someone to help steer its legal affairs. As director, you'd work out of their Manhattan Beach, California headquarters, under the CLO, and on a wide variety of commercial, transactional agreements. They're looking for experienced team players who are members of the California bar, with five to 10 years corporate or transaction experience. Sound like a fit?
2. Corporate Attorney, Trademarks, The J.M. Smucker Company
If you're more in to food than fashion (or prefer trademarks over transactional law), Smucker's might be your ... jam. The food and beverage company (and pet food and pet snacks company) encompasses not just the namesake jams and jellies, but major brands like Dunkin' Donuts, Pillsbury, Café Bustelo, and Meow Mix.
If you're good with business and marketing, along with the law, this could be the perfect fit for you. As a trademark attorney, you'd work closely with Smucker's marketing team and will need a "strong business acumen." You'll be responsible for evaluating trademark registration filings, TTAB proceedings, and domestic and international trademark disputes, among other tasks.
3. Assistant Attorney General, General Counsel's Office, Massachusetts
If corporate law isn't your thing, jeans, IP, or otherwise, Massachusetts is seeking a motivated attorney to join the Office of the Attorney General. This isn't your typical assistant AG position, however. You'd be working in the General Counsel's Office within the state's executive branch. That means you'd be involved in "high-level executive decision making about policies, legal strategy, and operations within the AGO."
Massachusetts is looking for candidates that have four to six years' experience, preferably representing government agencies or corporate clients.
FindLaw has an affiliate relationship with Indeed, earning a small amount of money each time someone uses Indeed's services via FindLaw. FindLaw receives no compensation in exchange for editorial coverage.
Related Resources:
Content For You