Which States Have the Least Diverse Judges?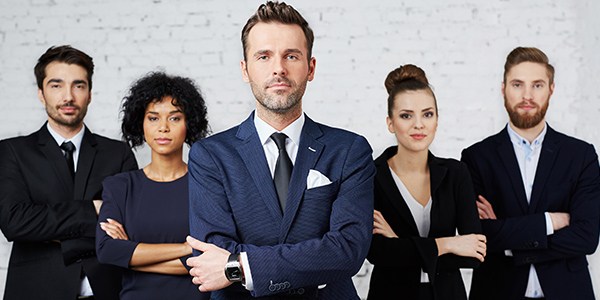 America is becoming an ever more diverse country, with increasing minority populations and a growing percentage of women in positions of power. But when it comes to the bench, state trial and appellate courts don't reflect the changing face of America, according to a new report by the American Constitution Society. Instead, today's judges look a lot like the judges from a decade, if not a century, ago: white and male.
So, which states have the least diverse judges and in what state courts are parties most likely to see themselves reflected in the judiciary's demographics? Let's take a look.
The Gavel Gap Across the U.S.
In putting together its report, cleverly titled "The Gavel Gap," the ACS looked at a database covering the demographic information of 10,000 sitting judges across the United States. They made two principal findings. First, women continue to be underrepresented on state courts, despite entering the legal profession in large numbers for forty years. Second, people of color are also largely underrepresented on the bench. Minorities make up roughly 40 percent of the country, but only 20 percent of state judges.
The report ranked all 50 states, plus the District of Columbia, based on the percentage of women and minorities on the bench, compared with the demographic makeup of the state. Almost all states are 50 percent women, give or take a few points. But when it comes to racial and ethnic diversity, the study's measurements mean that a relatively non-diverse state like Montana can top the charts even if it only has a small number of minority judges -- the metric is how well the bench reflects the state's individual population, not absolute numbers.
Here's who came out on top, and who ended up on bottom.
Top 5 Most Representative States for Gender
1. Oregon, 44.3 percent women judges
2. Nevada, 41.4 percent women judges
3. District of Columbia, 43.1 percent women judges
4. New Mexico, 40.1 percent women judges
5. Minnesota, 39.5 percent women judges
Top 5 Least Representative States for Gender
47. Kansas, 18.2 percent women judges
48. Utah, 17.3 percent women judges
49. Mississippi, 17.7 percent women judges
50. Idaho, 17 percent women judges
51. West Virginia, 11.3 percent women judges
Top 5 Most Representative States for Race and Ethnicity
1. Montana, 20.4 percent minority judges
2. South Dakota, 23.9 percent minority judges
3. West Virginia, 8.5 percent minority judges
4. Hawaii, 79.5 percent minority judges
5. Wyoming, 15.4 percent minority judges
Top 5 Least Representative States for Race and Ethnicity
47. Alaska, two percent minority judges
48. Maine, zero percent minority judges
49. New Hampshire, zero percent minority judges
50. North Dakota, zero percent minority judges
51. Vermont, zero percent minority judges
Related Resources:
Content For You