450-Pound Man Busted for Pot Hidden Under Stomach Fat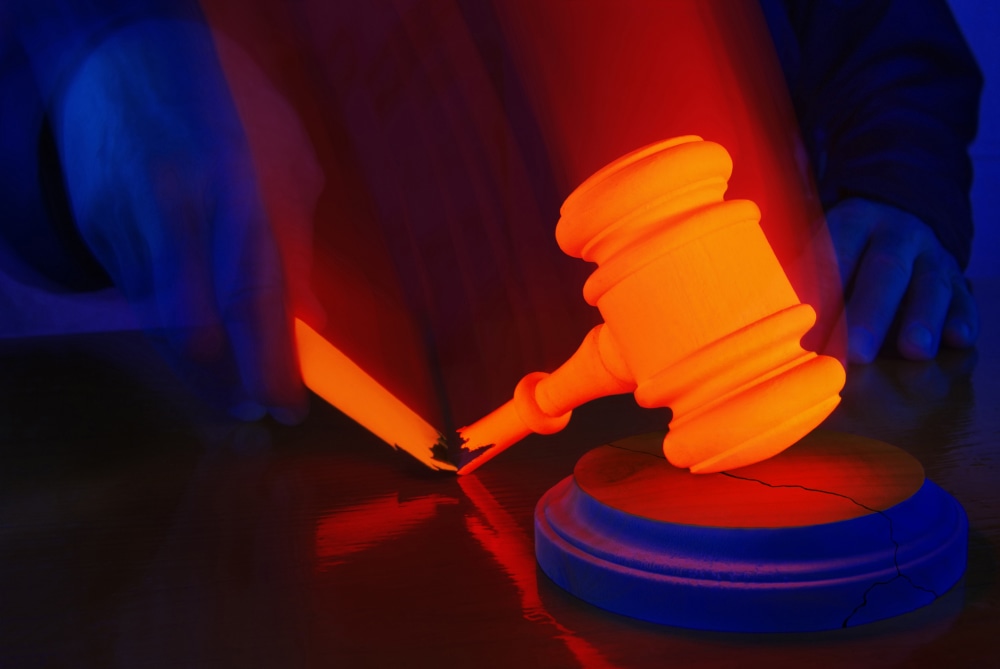 A Florida man known as "Biggie" allegedly went through the trouble of stashing 23 grams of marijuana under his stomach fat, which is certainly a good hiding place when you weigh 450 pounds.
Unfortunately, he forgot to put on his seat belt.
Seems like something you'd want to do if you were a convicted felon allegedly transporting drugs. But Biggie had what probably seemed to him like a surefire excuse for not buckling up.
Too Big to Belt?
As reported by The New York Daily News, a Volusia County Sheriff's deputy observed the car being driven by Keithian Roberts and his passenger Christopher "Biggie" Mitchell (also apparently known as "Fat Boy"), and noticed that Mitchell was not wearing his seat belt.
As Florida is now among the states with primary enforcement of seat-belt laws -- meaning that police no longer need a reason, beyond the seat-belt violation itself, to conduct a traffic stop -- the officer pulled the car over.
Mitchell told the officer that he was too fat to wear a seat belt. Unfortunately, being large is generally no defense to a seat-belt violation. Florida's seat-belt law does make exceptions for garbage men, newspaper delivery drivers, and "a person who is certified by a physician as having a medical condition that causes the use of a safety belt to be inappropriate or dangerous."
Mitchell apparently did not fit into any of those categories. The officer also noted that Mitchell and Roberts were "nervous," and that Mitchell had a criminal record that included a conviction for conspiracy to traffic cocaine.
A 'Fat' Sack
The officer called in a drug-sniffing dog, who alerted to the presence of drugs in the car. Upon searching the car, officers say they found a gun, cash in a sock, and cocaine. But the meatiest find was allegedly discovered wedged inside Mitchell's ample over-abundance: a plastic bag containing 23 grams of marijuana.
Mitchell was charged with possession of marijuana, which in Florida may be charged as a third-degree felony or a first degree misdemeanor, depending on the circumstances of the case.
Follow FindLaw for Consumers on Facebook and Twitter (@FindLawConsumer).
Related Resources:
You Don't Have To Solve This on Your Own – Get a Lawyer's Help
Meeting with a lawyer can help you understand your options and how to best protect your rights. Visit our attorney directory to find a lawyer near you who can help.
Or contact an attorney near you: