Nope, Parking Cops Can't Chalk Your Tires Anymore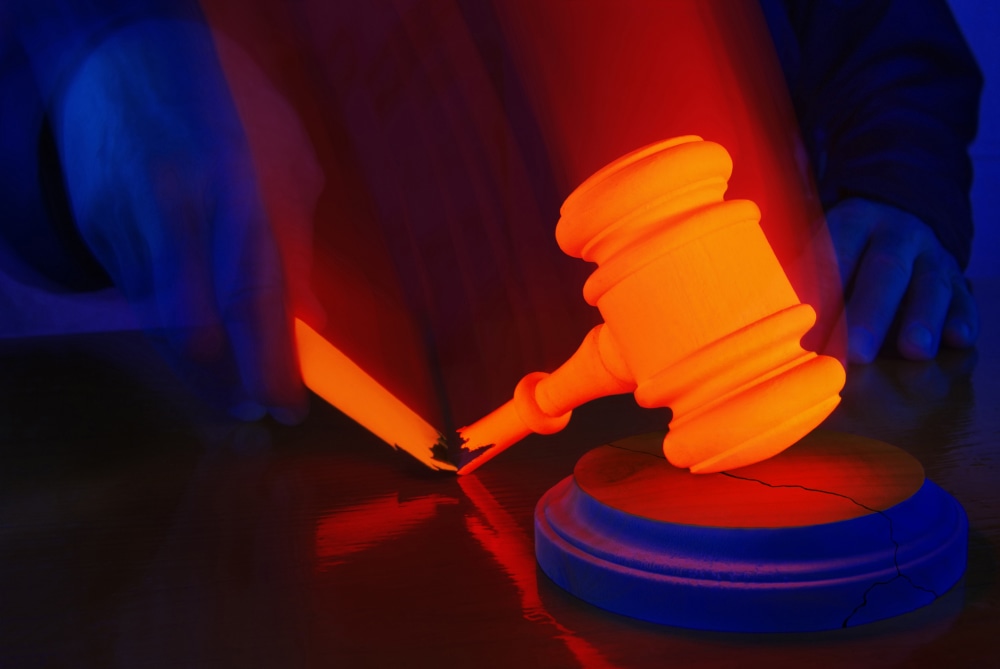 Fourth Amendment cases usually cover the big issues of search and seizure law: Can cops come in your house without a warrant? (Not usually, but maybe.) Can they use thermal imaging cameras to look inside your house from across the street without a warrant? (Nope.) Do cops need a warrant to use drug sniffing dogs on your car? (No again, and those drugs sniffs don't even count as searches.)
Those can all feel very invasive -- the kind of thing the Fourth Amendment is designed to protect against. Not quite the same as a parking cop using chalk to mark your car tires to track how long you've been parked somewhere. But a federal court just ruled that a search as well, and an unconstitutional one if officers do it without your consent or a warrant.
Community Caretakers or Revenue Raisers?
Alison Taylor had racked up 15 parking tickets over a three-year span in the City of Saginaw, Michigan, each one issued by parking enforcement officer Tabitha Hoskins, and each one after Hoskins had "chalked" her tires. She finally sued Hoskins and the city, claiming the chalking "violated her Fourth Amendment right to be free from unreasonable search." While her lawsuit got tossed out of district court, the Sixth Circuit Court of Appeals reversed, "Because we chalk this practice up to a regulatory exercise, rather than a community-caretaking function," it said.
The Sixth Circuit first ruled that placing chalk on a person's car constitutes a legal search, as a government official trespassed upon a constitutionally protected area to obtain information. Next, and most importantly, the court had to decide whether such a search was reasonable. Saginaw tried to claim it was permitted to chalk tires under a "community caretaker" exception to the warrant requirement. But the judges were not convinced:
The City fails to carry its burden of establishing that the community caretaker exception applies in this instance. First, on these facts, the City fails to demonstrate how this search bears a relation to public safety. The City does not show that the location or length of time that Taylor's vehicle was parked created the type of "hazard" or traffic impediment amounting to a public safety concern. Nor does the City demonstrate that delaying a search would result in "injury or ongoing harm to the community." To the contrary, at the time of the search, Taylor's vehicle was lawfully parked in a proper parking location, imposing no safety risk whatsoever. Because the purpose of chalking is to raise revenue, and not to mitigate public hazard, the City was not acting in its "role as [a] community caretaker."
Hey, You -- Get Off My Tire!
But before you go yelling at parking cops where you live, you should know that the ruling only applies to those states covered by the Sixth Circuit: Kentucky, Michigan, Ohio, and Tennessee. And while similar lawsuits are sure to follow in other circuits, savvy cities, counties, and states could just circumvent the ruling by gaining the consent of drivers through signs or notices. (Just how all drivers "consent" to submit to blood alcohol testing just by obtaining a driver's license.)
But, if you're anything like Alison Taylor and the parking tickets are adding up, suing under the Fourth Amendment might not be a bad idea.
Related Resources:
You Don't Have To Solve This on Your Own – Get a Lawyer's Help
Meeting with a lawyer can help you understand your options and how to best protect your rights. Visit our attorney directory to find a lawyer near you who can help.
Or contact an attorney near you: