This Testimony Tastes Nutty; Defendant Eats Own Poo on the Stand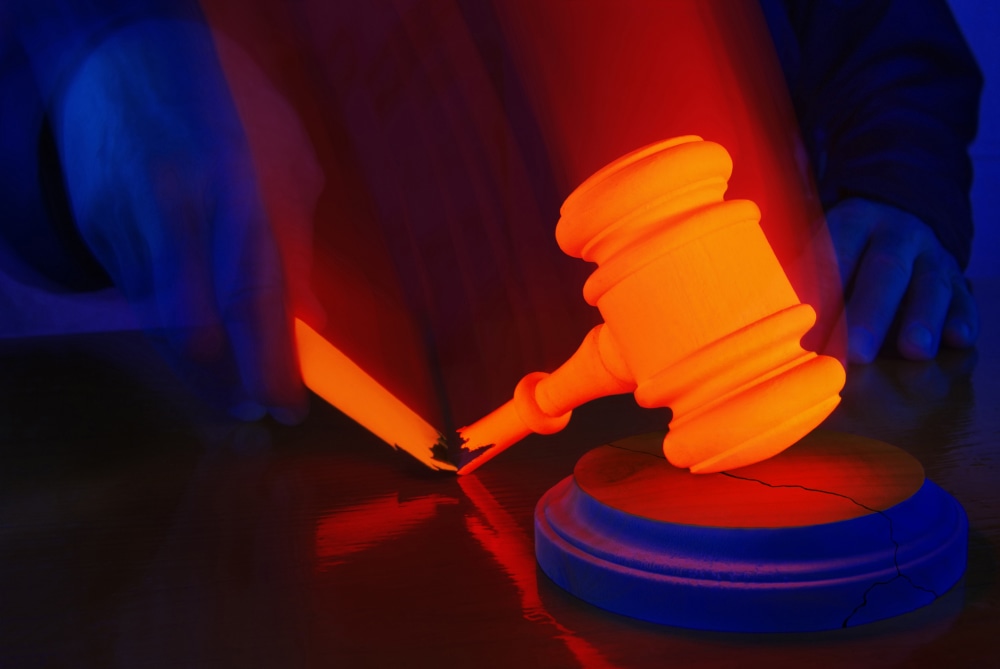 An already strange case of a suspected bank robber got down right stinky last week, when the defendant began eating his own feces while on the witness stand Wednesday.
Andrew Gilbertson of (shockingly) not Florida, is on trial for robbing a bank in San Luis Obispo. Gilbertson's sickening snack brought his trial to a temporary halt while the judge called for a recess, presumably to clean the courtroom.
Divine Doo-doo Inspiration
Gilbertson claimed the Virgin Mary told him to eat his own poo during his testimony. He also claimed to be under the Virgin's instruction when he robbed the Bank of America branch in July 2013, and that she told him to wear the disguise of a hat and child's pink backpack.
The 40-yr-old convicted sex offender has pleaded not guilty by reason of insanity, and after the court recess a mental health expert testified that hears voices in his head and has hit himself to try to silence them. KSBY reports that he is not taking any anti-psychotic medication.
Just Crazy Enough to Work?
The insanity defense has evolved over time, but only recently has it been used to bar criminal convictions. Formerly, defendants pleaded insanity in order to mitigate the penalties of a guilty verdict. States have varying insanity defense laws, and California employs something known as the M'Naghton Rule for determining sanity.
The rule focuses on whether the defendant knew right from wrong at the time the crime was committed, and Gilbertson would have to prove that he did not know he was committing a criminal act when he robbed the bank.
It's not clear whether Gilbertson is legally insane or just trying to appear that way. Although linking the Virgin Mary to his antics and going through with the fecal stunt shows an impressive commitment to the role if he's sane.
Follow FindLaw for Consumers on Facebook and Twitter (@FindLawConsumer).
Related Resources:
You Don't Have To Solve This on Your Own – Get a Lawyer's Help
Meeting with a lawyer can help you understand your options and how to best protect your rights. Visit our attorney directory to find a lawyer near you who can help.
Or contact an attorney near you: