Woman Beats Her Ex With His Own Prosthetic Leg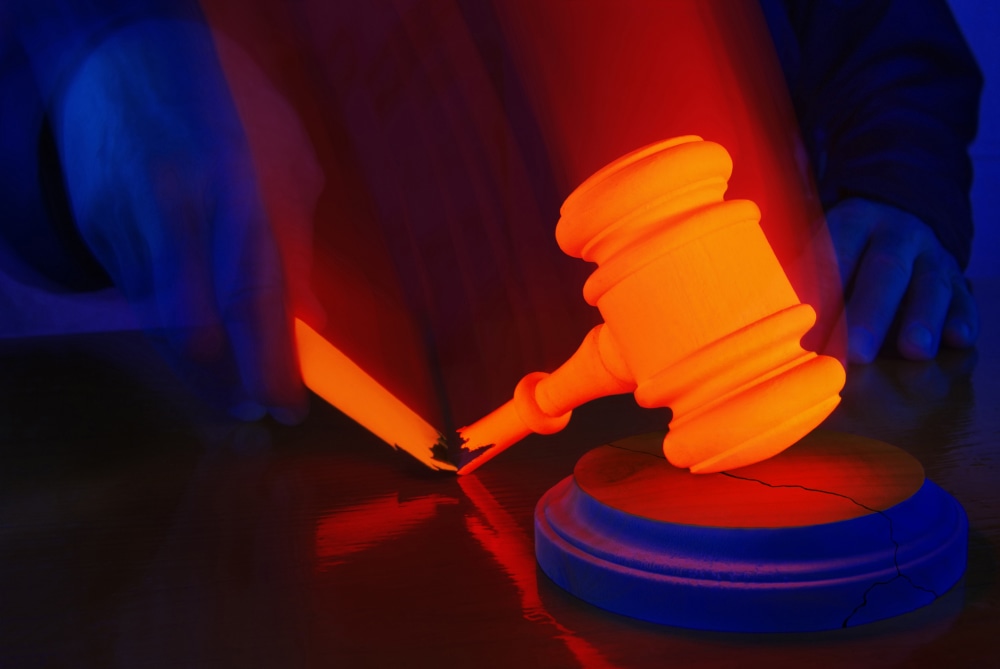 A Florida mother tried to give herself a leg up in a child-custody dispute, but here's the kicker: She ended up allegedly beating her son's father with his own prosthetic leg.
Jadian Hatfield, 23, of Pensacola, Fla., allegedly tried to kidnap her 2-year-old son from his father's home in nearby Okaloosa County, local WEAR-TV reports. About 11 p.m. on Aug. 27, she showed up at the home of Brandon Fleming, 25, accompanied by two men and a shotgun.
Suffice it to say, that is not how the court-ordered child-custody exchange was supposed to go down.
Hatfield and Fleming were supposed to share custody of their son and exchange the child every two weeks, according to a statement by the Okaloosa County Sheriff's Office.
Details of the couple's child-custody exchange were not disclosed. But in contentious custody cases, lawyers often advise clients to exchange their children at a neutral, public place like a bookstore. Custody orders can also require that the exchange be supervised by a third party.
In Fleming's case, he told deputies his ex-girlfriend had been sending him text messages saying "she was tired of him and would put him six feet under," the sheriff's statement said.
So when Hatfield showed up at Fleming's house, the young father called authorities. Then he heard his son scream as Hatfield allegedly forced the toddler into the back of her car.
As soon as Fleming jumped into the car to rescue his son, "the guys jumped on me," Fleming told WEAR-TV. "She comes from behind me and my feet hanging out of the car and she goes to grab my prosthetics off."
Jadian Hatfield then allegedly beat Brandon Fleming with his prosthetic left leg. Fleming, on one foot, wrestled the prosthetic from Hatfield's grasp.
Hatfield then aimed her shotgun at Fleming, so Fleming ran for cover. Deputies soon caught up with Hatfield and returned the kidnapped toddler to his father.
Hatfield now faces felony charges of battery, domestic violence, interfering with the custody of a minor, firearm possession by a convicted felon, and aggravated assault with a deadly weapon. If convicted on all charges, she potentially won't be setting foot outside a prison anytime soon.
Related Resources:
You Don't Have To Solve This on Your Own – Get a Lawyer's Help
Meeting with a lawyer can help you understand your options and how to best protect your rights. Visit our attorney directory to find a lawyer near you who can help.
Or contact an attorney near you:
Content For You