3 Lessons From Alameda's Prison Death Settlement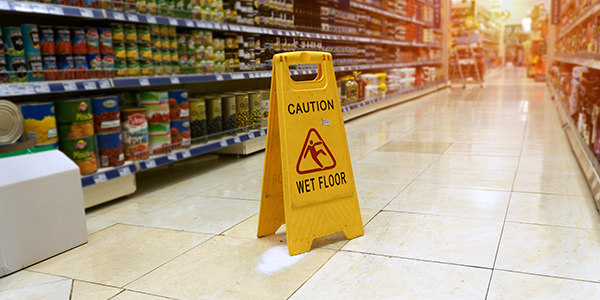 This week, Alameda County paid $8.3 million to the family of a man who died while in the county's Santa Rita Jail. The settlement was the largest of its kind, and included Corizon Health, the largest supplier of private health care services to prisons in the country.
In the past, we've noted how difficult it can be for inmates to bring injury lawsuits, and wondered whether an inmate can sue for injuries at all. It's still too early to tell if this recent settlement will make future suits easier, but here are three possible lessons the Alameda case can teach us about inmate injury claims.
1. State Tort Actions May Be the Best Avenue
Section 1983 of the Civil Rights Act permits suits for injuries inflicted by state and local government agents (as opposed to federal employees or private parties), but they are mostly confined to police brutality cases. And suits invoking the Eighth Amendment's protection against cruel and unusual punishment aren't as useful for one-time injury incidents.
Both suits require a plaintiff to prove the prison or its employees violated his or her constitutional rights -- a high bar. On the other hand, a claim under state negligence law may provide more flexibility in terms of evidence and standards of proof. Attorneys for the deceased Martin Harrison filed a wrongful death lawsuit prior to the settlement, a state claim that can be based on negligence.
2. Private Companies and Employees May Make the Best Defendants
So-called Bivens actions allows suits for constitutional rights violations, but only against federal government entities and employees. There are no such limitations when it comes to the private contractors that prisons hire and their employees.
In this case, Corizon is a private contractor to Alameda County and their employee nurses at the heart of the case were private employees. While some public entities and employees may enjoy some degree of qualified immunity, private actors generally do not.
3. A Settlement May Be Your Best Solution
Trials are risky, contentions, and can take a long time. Settlement negotiations, on the other hand, can be collaborative, restorative, and create a more efficient outcome that satisfies all parties.
Here, Alameda County and Corizon avoided the possibility of an even larger damages award and additional penalties. On the other side, Harrison's family secured changes to the prison health care procedures that could benefit many more inmates down the road.
Every injury claim is different. An experienced personal injury attorney can give you the best information and evaluation for your case.
Related Resources:
You Don't Have To Solve This on Your Own – Get a Lawyer's Help
Meeting with a lawyer can help you understand your options and how to best protect your rights. Visit our attorney directory to find a lawyer near you who can help.
Or contact an attorney near you: