4 Veterans Killed by Train in Parade Accident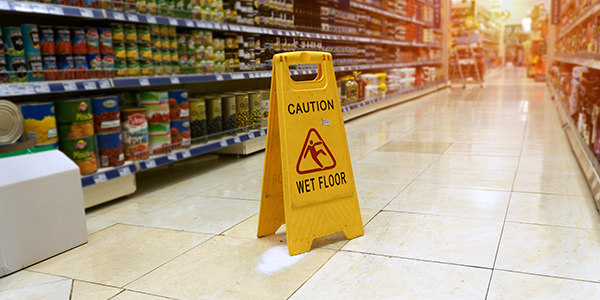 It was meant to be a parade honoring veterans in Midland, Texas. But the celebration was cut short after four veterans were killed and many others were injured when a train crashed into the procession.
The parade was supposed to take veterans through city streets to a banquet. Service members traveled from all over to take part in the celebration, which included a weekend of deer hunting for the veterans. But as a flatbed truck carrying vets crossed a set of railroad tracks, a train barrelled right through the parade route.
It's not yet clear what caused the deadly crash. But there may have been some confusion over signals at the railroad crossing gate, according to witnesses.
Some parade-goers claim they didn't notice the train until it honked its horn, reports the Associated Press. Witnesses apparently didn't see any lights or alarms which normally precede a train's approach.
The veterans on the flatbed truck, which was stuck behind other parade vehicles and could not move out of the way, had only a few seconds to figure out what to do. Some tried to jump off the float, but for many it was too late, witnesses told the AP.
Train crossings have a variety of ways to alert cars that a train is coming and ensure that people are off the tracks. Going through the barriers or ignoring the alarms is generally a traffic violation subject to a fine.
In the Texas parade crash, the governing body charged with maintaining the alert system could be liable for negligence if they failed in a duty to properly maintain the crossing signals. But an investigation has indicated that the lights did go off correctly before the train made its crossing, reports the AP.
Investigators are still looking into why the float drove onto the tracks after the lights allegedly started to flash. The truck was donated to the parade and its driver has not been publicly identified.
The driver could also potentially face liability if he failed to stop appropriately at the crossing signal. Dangerous driving that results in injury to passengers can be a cause for a negligence lawsuit against the driver.
Sgt. Maj. Gary Stouffer and Sgt. Maj. Lawrence Boivin were dead by the time emergency crews arrived. Two other men, Army Sgt. Joshua Michael and Sgt. Maj. William Lubbers, died later at a hospital.
A total of 17 other people were injured because of the accident. One remains in critical condition.
Related Resources:
You Don't Have To Solve This on Your Own – Get a Lawyer's Help
Meeting with a lawyer can help you understand your options and how to best protect your rights. Visit our attorney directory to find a lawyer near you who can help.
Or contact an attorney near you: