440K Preventable Hospital Deaths Per Year: Study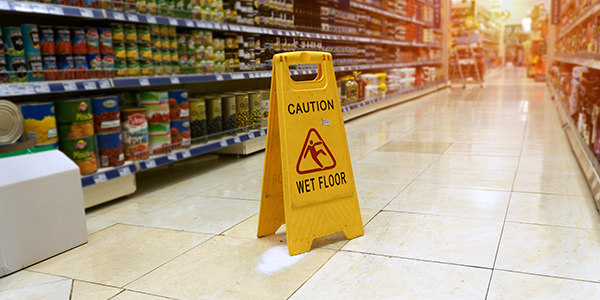 A new study suggests preventable hospital deaths may be far more common than most people realize. As many as 440,000 people die may each year from preventable medical errors, and not the illnesses that landed them in the hospital in the first place, researchers estimate in the Journal of Patient Safety.
Some of these preventable mishaps include simple but grave errors such as a sponge being left inside a surgical patient, improper medication being injected, or equipment being contaminated, Forbes reports.
If a hospital's preventable error led to injury or death, victims and their relatives may be able to sue. Their legal options may include allegations such as:
Medical Malpractice
Medical malpractice occurs when a negligent act or omission by a doctor or any other medical professional results in damage or harm to a patient. Here are a few factors that may affect malpractice suits:
Res ipsa loquitur. Under the theory of res ipsa loquitur, negligence is presumed through circumstantial evidence. Generally speaking, res ipsa loquitur applies when an act wouldn't normally occur without one party's negligence (for example, a towel being left in a person's abdomen during surgery).
Multiple defendants. Because there are often multiple people involved in medical treatment, it's often hard to pin liability on one person. When there are multiple defendants involved, there may be joint and several liability. Joint and several liability means that the injured patient can collect the entire judgment from all of the parties, or just from any one of the parties.
Respondeat superior. Respondeat superior is important in determining how to compensate an injured party, especially in medical malpractice cases. Respondeat superior exists when an employer (the hospital) is held liable for the negligent acts of its employee (doctors, nurses, or other personnel) if the employee is acting within the scope of employment when the negligence occurred.
Wrongful Death
Wrongful death lawsuits are often coupled with medical malpractice. While laws may vary by state, the elements are generally the same.
Wrongful death usually requires the death of a human being, caused either by negligence or the intent to harm. The plaintiff also usually must be a surviving family member who has proof of a monetary injury as a result of the death. For example, if you are a friend of a victim of a preventable hospital death and want to sue because you are sad, you are unlikely to succeed in a wrongful death case.
Lastly, don't forget that the time that you have to file a lawsuit after an injury or death is limited. Make sure that you check your state's civil statute of limitations period first.
Related Resources:
You Don't Have To Solve This on Your Own – Get a Lawyer's Help
Meeting with a lawyer can help you understand your options and how to best protect your rights. Visit our attorney directory to find a lawyer near you who can help.
Or contact an attorney near you: