5 Things You Should Bring to a Personal Injury Consultation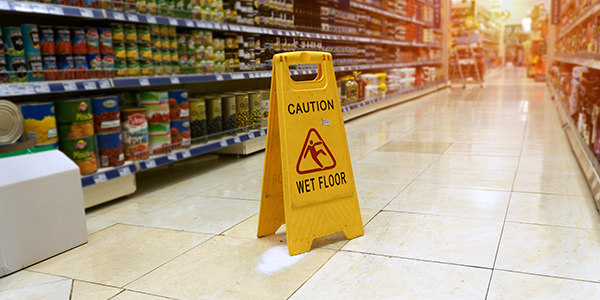 You've already scheduled a consultation with an experienced personal injury lawyer. So what should you do to prepare for your meeting?
While you should leave the legal research to your lawyer and his or her staff, there are several things you can and should, if at all possible, bring to the table to ensure your consultation goes smoothly.
Here are five things you'll want to bring to your personal injury consultation:
A list of questions you'd like to ask. The consultation is a time for an injury lawyer to assess the strengths and weaknesses of your case. But it's also a time for you to get to know the lawyer and determine whether he or she will be a good fit for you, as well as to decide whether you want to move forward with a personal injury lawsuit. Jot down a list of a questions beforehand, so you can be sure to get all the information you need to make these important decisions.
Your medical bills. The amount of damages awarded in a personal injury case will depend in large part on the severity of your injury as well as your past, present, and future medical bills. Bringing your medical bills with you to the consultation will give the attorney the information he or she needs to assess the strength of your potential lawsuit.
A written timeline of the circumstances surrounding your accident or injury. Memories fade over time, which is why it's important to to take notes on your accident or injury as soon as possible after it happens. An important part of any personal injury case is being able to prove who was at fault, and having a contemporaneous timeline of events will help your lawyer gauge the likelihood of being able to prove fault in court.
Photos and other evidence from the scene of your injury. Also important for proving fault are photographs from the scene of your injury or other evidence of how your injury was caused. This includes the names and contact information of those who may have witnessed your injury. Bring anything you may have with you to your consultation and your lawyer will be able to determine how relevant, admissible, or helpful to your case this evidence may be.
Correspondence from the other party, if any. If you have received any correspondence or legal documents from a possible defendant in an injury lawsuit (such as correspondence from the insurance company of the other driver in an automobile accident), it is important to bring these documents with you to the consultation to give your lawyer an idea of who you've talked to and what's been said.
If you've been injured and have questions about getting legal help, check out FindLaw's Learn About the Law section on Getting Legal Help for an Accident or Injury. You can also head to our State Laws section to learn about how injury cases are handled in your state or metro area.
Related Resources:
You Don't Have To Solve This on Your Own – Get a Lawyer's Help
Meeting with a lawyer can help you understand your options and how to best protect your rights. Visit our attorney directory to find a lawyer near you who can help.
Or contact an attorney near you:
Content For You