Angered Accountant Sues Over Craigslist Rant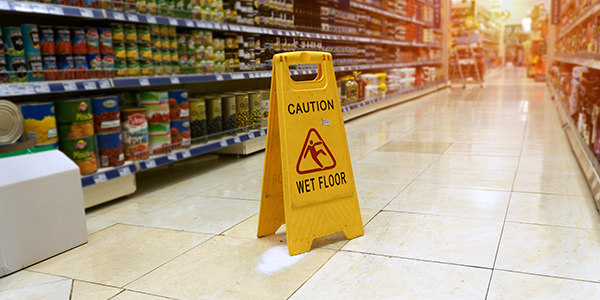 What is the hottest trend right now? No, not wedges... the hottest legal trend. How about suing for a bad review? Whether it is Yelp, a esoteric academic journal, or even the venerable entertainment trade rag Variety, everyone is up in arms over the fine legal line between defamation and the nasty review. As discussed in another post, some professionals (in that case, doctors) are even going so far as to ask their clients (in that case, patients) to sign a form agreeing not to discuss their experience on sites like angieslist.com. In the latest case, a New York accountant is suing craigslist.org for comments that are a bit past the point of the badest of the bad reviews.
According to a post on the Gothamist, Leo Kehoe, a not so mild-mannered accountant, is suing the list to end all lists for a "review" of his work that sounded more like a two year-old's temper tantrum. A brief excerpt (so as not to give the "reviewer" more weight and depth than he deserves): "CPA FRAUD ALERT! (BEWARE OF CROOK) Watch out for this fraudulent scumbag!" Not particularly eloquent, but it gets the job done. Now the posting, which first appeared March 5th, has been removed and a few slightly more positive ones have appeared in its place.
The Gothamist reports that, afraid for his professional reputation, Keogh is suing for $4 million, one million each for two counts against craigslist and two against the poster, assuming the Jane Doe with the flaming keyboard can be identified. Kehoe's attorney told the New York Daily News craigslist "should have known the posting was false and untrue" and would expose Kehoe to "ridicule, disgrace and prejudice." He says his client has "suffered great pain and anguish and has been irreparably injured in his good names [sic]." According to state records, he's had no disciplinary action against him.
But Kehoe may not be quite as set to turn the balance sheet in his favor has he may think. Under Section 230(c) of the Communications Decency Act of 1996 ("CDA"), internet providers are not liable for the defamation of third party "speakers" placed on their sites. Specifically the act says, "No provider or user of an interactive computer service shall be treated as the publisher or speaker of any information provided by another information content provider." If Kehoe's complaint tries to hold craigslist liable for publishing the poster's arguably defamatory remarks, it may not hold up. However, his law would not protect the actual poster of the comment, and perhaps craigslist would be able to help Kehoe track him down.
It is also possible that Kehoe could pursue a claim against craigslist for not complying within a reasonable time with a takedown notice, but that depends on the facts, which at this time are not clear. Kehoe may just have to be satisfied with his suit against the mad poster, not to mention the attention he is getting from the case which is a reminder of the old adage, "there is no such thing as bad PR." They may be talkin' bad about you Leo, but at least they're talkin'.
Related Resources:
You Don't Have To Solve This on Your Own – Get a Lawyer's Help
Meeting with a lawyer can help you understand your options and how to best protect your rights. Visit our attorney directory to find a lawyer near you who can help.
Or contact an attorney near you: