Can Retweeting Get You Sued for Libel?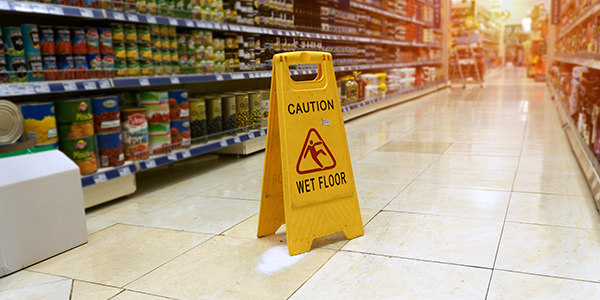 Can retweeting a false news story get you sued for libel? The question comes on the heels of the British Broadcasting Corporation's legal settlement with a UK politician who is now going after individuals for allegedly libelous retweets, The New York Times reports.
A few weeks ago, a BBC report falsely linked Alastair McAlpine to a child sex-abuse case. It quickly came to light that the report was incorrect, and that McAlpine wasn't involved.
The BBC quickly settled a libel suit that McAlpine brought and paid the politician about $300,000, the Associated Press reports. But people who retweeted the BBC's erroneous story may be in trouble too.
McAlpine and his lawyers are seeking libel damages from at least 20 "high-profile tweeters" who spread the BBC report on Twitter, reports the Times. While this case is playing out in the UK, the ubiquity of Twitter means this could be an issue for U.S. Twitter users as well.
Libel is often used as a claim against journalists, but it can apply whenever information is published. That includes when it's posted and shared on social media.
To prove a claim of libel in the United States, a victim must generally show that:
A defamatory statement was published about the plaintiff,
The statement was false, and
It caused some injury to the plaintiff. That damage can be financial, physical, or reputational.
For public figures such as McAlpine, however, the standard is a little higher. Not only must the victim show the typical factors listed above, but also that the publisher knew or should have known that the statement was false.
In this case, general libel would be easy to prove under U.S. law. The BBC did publish a false statement, and it was harmful to McAlpine's reputation.
Even though he is a public figure, news sources like the BBC have a responsibility to check their facts before they publish or broadcast their stories. The fact that McAlpine was innocent came to light shortly after the story was broadcast, according to the AP.
Based on the availability of the information, reporters should have known the statement was false. But that doesn't necessarily apply to non-reporters who retweeted it.
The information that McAlpine was involved in the child sex abuse scandal, while ultimately false, came from a reputable source. Lay people who saw the story had no reason to think it was untrue until it was retracted.
So long as those users had no independent information that the story was false, they likely wouldn't be responsible for libel for repeating it under U.S. law. But that would change if they knew the statement was false at the time it was tweeted. So far, there's no evidence of that.
The case may play out differently under the UK's libel laws. But at least in the United States, simply retweeting a news story generally won't get you sued for libel.
Related Resources:
You Don't Have To Solve This on Your Own – Get a Lawyer's Help
Meeting with a lawyer can help you understand your options and how to best protect your rights. Visit our attorney directory to find a lawyer near you who can help.
Or contact an attorney near you:
Content For You