Can You Be Sued for Texting a Driver?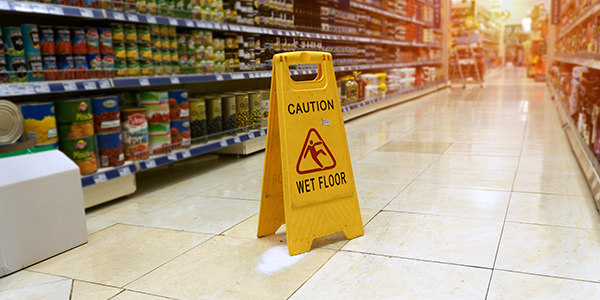 Everyone knows that texting while driving is dangerous. In many states, it's not only illegal, but it can also get you sued. But how about people who text drivers, can they be held responsible, too? A New Jersey court will soon decide this very issue.
David and Linda Kuber both lost their legs in a 2009 car accident. The other driver was Kyle Best, 19. He allegedly sideswiped the Kubers' car while texting and driving, MSNBC reports.
The twist on this story is the Kubers' lawyer, Skippy Weinstein, is going after both Best and Shannon Colonna, the woman who was texting him.
This might sound bizarre. After all, communicating with your friends and family is a part of life. And often times, when you call or send a text to someone, there's a good chance they might receive it while driving. However, that doesn't necessarily relieve the sender of liability.
At least, that's what Weinstein is hoping to convince the court.
Attaching legal responsibility to a car passenger or non-driver isn't unheard of. In criminal cases, it's known as aiding and abetting. In civil lawsuits, it's typically accomplished through the doctrines of "vicarious liability" and "negligent entrustment." In essence, they allow a non-driver to be held liable if they were acting for the owner of the vehicle in some way.
For instance, employers can be sued for an employee's car crash if the accident occurred within the scope of the employee's job duties.
Non-drivers can also be held responsible if they were a "proximate cause" of the accident. That is, it was foreseeable that a passenger's conduct could've led to the accident. For example, if the passenger was helping the driver operate the car when the crash happened.
The problem is that in Colonna's case, she wasn't in the car at the time. Typically, third party liability only attaches to passengers. And this case would be no different.
However, Weinstein contends that Colonna should be held responsible. He argues that she should've known Best was driving home at the time and that texting while driving was illegal. For now, it's not certain which side will prevail, but the outcome will help decide who can and can't be sued for texting-based car accidents.
Related Resources:
You Don't Have To Solve This on Your Own – Get a Lawyer's Help
Meeting with a lawyer can help you understand your options and how to best protect your rights. Visit our attorney directory to find a lawyer near you who can help.
Or contact an attorney near you:
Content For You