Costly Lesson: School Changes Sex Harassment Policy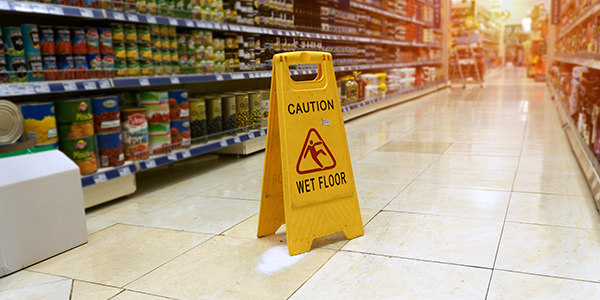 In what has become a several hundred thousand dollar lesson, the Brockton School District in Massachusetts has learned a revision of its sexual harassment policy, especially as applied to children younger than 7, is necessary. In 2006, a first grade boy touched the girl sitting in front of him inside the waistband of her pants during their class's library session. It was an inappropriate act and the girl told the teacher. However, what followed turned out to be just as inappropriate.
According to the report by The Enterprise, who also broke the original story, the boy involved (at the time, 6 years old) was suspended for 3 days and accused of sexual harassment. After the suspension, the school contacted the school police, the state Department of Social Services and the Plymouth County District Attorney's office. Charges were not brought because state juvenile criminal laws do not apply to those younger than 7, Assistant District Attorney Bridget Norton Middleton said at the time. The case became the subject of national media attention and scrutiny as parents and others pondered whether or not a child of that age could or should be held responsible for an act of sexual harassment.
The Enterprise reports that the boy's parents brought suit in 2007, which included as defendants the then Mayor, then-School Superintendent, then-Deputy Superintendent, the then and current Downey School Principal and the entire current School Committee. The city settled the case in August, 2008.
The settlement includes damages in the amount of $160,000 to the boy and $20,000 to his parents. As a part of the agreement, school, district attorney and state social-service records on the case were erased. Attorney's fees in the amount of $60,000 for the plaintiffs' attorney were also paid. The city itself expended about $50,000 defending the suit.
Diane Gosselin, the Downey School principal at the time and still in the position, will provide a "personal, private letter of regret" to the family for applying the sexual harassment policy to the Jan. 30, 2006 situation. The school superintendent will authorize in-service training on sexual harassment policy for Brockton elementary school principals, especially as it applies to children under age 7.

The Enterprise writes that according to Councilor-at-large Thomas Brophy, the case illustrates the importance of school officials setting up the proper protocols to handle these types of situations in city classrooms. "It was not handled properly, and we're paying the price," said Brophy.
Related Resources:
You Don't Have To Solve This on Your Own – Get a Lawyer's Help
Meeting with a lawyer can help you understand your options and how to best protect your rights. Visit our attorney directory to find a lawyer near you who can help.
Or contact an attorney near you: