Dad, Sons Rescued From Canal After Multi-Car Crash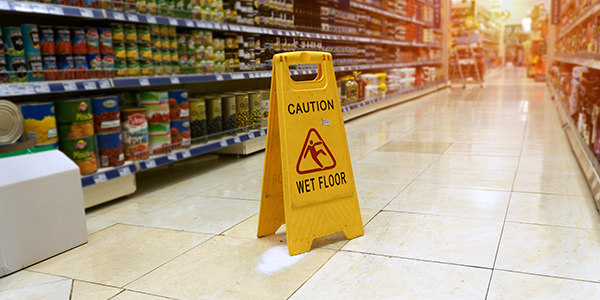 In the midst of after-school traffic, a multi-car crash caused a car to flip over into a canal in Florida, leaving a father and his two sons trapped in their water-filled vehicle.
Fortunately, all three came away from the accident without life-threatening injuries. They were taken to a nearby hospital for treatment.
Though the crash involved multiple vehicles, one driver will likely be held solely liable for any injuries that resulted from the accident.
Multi-Car Crash
Shortly after 2:30 p.m., in a frenzy of parents picking kids up from Sawgrass Lake Elementary School in St. Petersburg, a sport-utility vehicle suddenly sped up and slammed into the car that ended up in the canal, triggering a chain reaction crash, reports Tampa's WFTS-TV.
The car hit a pickup, which hit a bus taking children to an after-school karate class. No serious injuries were reported from these vehicles.
The SUV driver, a fellow parent, had her four children in the car and also careened into the canal and suffered minor injuries.
Comparative and Contributory Negligence
As the drivers and passengers involved in the Florida crash are likely learning, figuring out who's responsibile for a multi-car pileup can be a tricky matter.
If multiple people are all partly responsible for an accident, then the laws of comparative or contributory negligence may kick in.
In comparative negligence states, if a victim is partially responsible, then he cannot recover any damages at all.
Florida, along with 12 other states, follows a comparative negligence system, in which each responsible party must pay for his or her percentage of damages.
State laws dictate which rule applies.
Sole Cause
In this case, it seems that comparative negligence will not apply since the SUV driver's acceleration was reportedly the sole cause of the rear-ending that set the multi-car crash in motion, according to WFTS-TV.
As a driver, you're required to maintain a safe speed at all times. During school hours, drivers must take extra precautions on the road.
School zones have lower speed limits. Because school areas are often congested and children are present, parents are cautioned to allow for more time to get from Point A to Point B.
As a result of her negligence per se, the SUV driver will likely be responsible for all of the damage that resulted from the crash. The man and two children pulled from the canal are recovering.
Related Resources:
You Don't Have To Solve This on Your Own – Get a Lawyer's Help
Meeting with a lawyer can help you understand your options and how to best protect your rights. Visit our attorney directory to find a lawyer near you who can help.
Or contact an attorney near you: