Distracted Driving: Don't Eat and Drive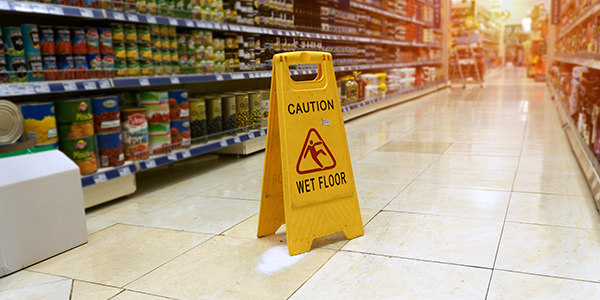 We have heard again and again of the perils of distracted driving, especially about texting or talking on the phone while behind the wheel. But last week, came an example of another form of distracted driving, courtesy of spicy pork rinds. Yes, readers, it was not the evil temptation of texting, but the fat laden, cholesterol producing evil of pork rinds that was to blame for a major single-vehicle accident in Blaine, Washington.
The Bellingham Herald reports that 42 year-old Edward Sutherland was driving his Freightliner Fed-EX truck with a 40-foot trailer from Blaine to Burlington, WA when he suddenly began choking on his spicy pork rinds. The choking caused Sutherland to lose control of the truck and swing across the highway into the northbound lanes, where he came to a stop in a ditch. Fortunately, he did not hit any other vehicles. Washington State Patrol Trooper Keith Leary told the Herald that Sutherland suffered only minor injuries. He will be charged with driving with wheels off the roadway.
According to the National Highway Traffic Safety Administration, driver inattention is the leading factor in most crashes and near-crashes, as found by a major research report by the NHTSA and the Virginia Tech Transportation Institute (VTTI). The most common causes of driver inattention are distracting activities, such as cell phone use, and drowsiness, but anything that takes a driver's attention off the road such as eating (and then choking) could certainly be included in the list of things to avoid. The report says that reaching for a moving object increased the risk of a crash or near-crash by 9 times; looking at an external object by 3.7 times; reading by 3 times; applying makeup by 3 times; dialing a hand-held device by almost 3 times; and talking or listening on a hand-held device by 1.3 times.
In some states, doing various things behind the wheel such as eating, changing clothes, or putting on make-up, can get you a ticket for "driver inattention." In the case of Mr. Sutherland, it is certain he got off quite easy with a just a traffic violation, a sore foot and probably some pork rind crumbs to vacuum up from the cab of the truck.
Related Resources:
You Don't Have To Solve This on Your Own – Get a Lawyer's Help
Meeting with a lawyer can help you understand your options and how to best protect your rights. Visit our attorney directory to find a lawyer near you who can help.
Or contact an attorney near you: