Distracted Driving Should Not Take A Backseat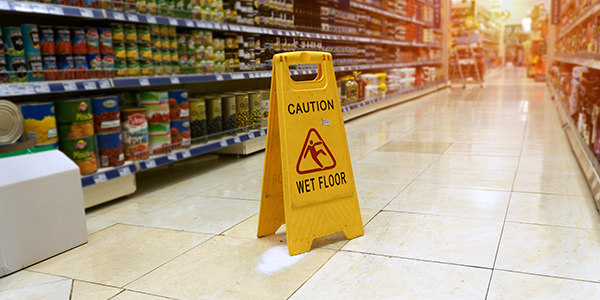 While there have been a bevy of posts that discuss the dangers of distracted driving, we have all (us drivers at least) been guilty of it at some point in our lives. We all know that we should never drink and drive, but when it comes to distracted driving, we all seem to be more forgiving about it.
The problem is that distracted driving can be just as dangerous, especially driving and texting. In 2008, 5,870 people lost their lives and an estimated 515,000 people were injured in police-reported crashes in which at least one form of driver distraction was reported on the police crash report. Here is a primer about what distracted driving is and just how dangerous it can be.
What Is Distracted Driving?
Distracted driving is when a driver engages in any non-driving activity that has the potential to take away their focus from the primary task of driving.
There are three different types of distracted driving. These are: visual, manual, and cognitive. Visual distracted driving is when you literally take your eyes off the road in order to perform another task such as texting, changing a radio station, etc.
Manual distracted driving is when you take your hands off the steering wheel. Again, texting seems to be another type of distracted driving. Eating or drinking is another example of manual distracted driving.
Cognitive distracted driving is when you engage your mind in something other than driving. Texting falls into this category as well. Talking to someone on your cell phone even with a headset is another example of cognitive distracted driving.
Why Is Distracted Driving So Dangerous?
Here are some statistics on distracted driving that may make you think twice before you get behind the wheel.
In 2008, there were a total of 34,017 fatal crashes in which 37,261 individuals were killed.
In 2008, 5,870 people were killed in crashes involving driver distraction (16% of total fatalities).
The proportion of drivers reportedly distracted at the time of the fatal crashes has increased from 8% in 2004 to 11% in 2008.
The under-20 age group had the highest proportion of distracted drivers involved in fatal crashes (16%). The age group with the next greatest proportion of distracted drivers was the 20- to-29-year-old age group (12%).
Motorcyclists and drivers of light trucks had the greatest percentage of total drivers reported as distracted at the time of the fatal crashes (12%).
An estimated 21% of 1,630,000 injury crashes were reported to have involved distracted driving.
These facts and statistics illustrate a real need to not only modify the way we drive, but the way we view distracted driving. Hopefully, it will make the roads a little safer.
Related Resources:
You Don't Have To Solve This on Your Own – Get a Lawyer's Help
Meeting with a lawyer can help you understand your options and how to best protect your rights. Visit our attorney directory to find a lawyer near you who can help.
Or contact an attorney near you: