Dump Truck Crash Victims' $10M Verdict Upheld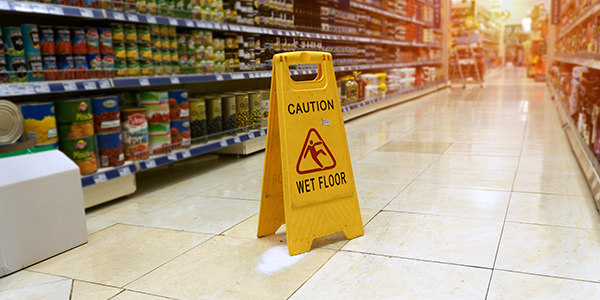 A Pennsylvania appeals court recently upheld an eye-opening $10 million verdict in a multi-vehicle wreck caused by an out-of-control and poorly maintained dump truck.
The award included over $1 million in punitive damages, as The National Trial Lawyers' blog pointed out.
What facts in this case inspired the jury to not only compensate the victims for their damages but also punish the defendant?
A Dumpy Dump Truck
In May 2010, Theodus Williams was driving a dump truck with numerous mechanical issues near Scranton, Pennsylvania, when the brakes on the truck failed. The truck hurtled downhill, reaching speeds of over 45 mph when it hit a car which then rear-ended Holly Ann Kuchwara, according to The National Trial Lawyers.
Kuchwara's injuries from the accident included leg, ankle, and back fractures, along with facial lacerations. She was left with permanent scarring, and even after multiple surgeries has a signifgant limp.
The drivers of the car hit by the dump truck settled out of court, but Holly Kuchwara and her husband Robert sued Williams and the truck's owner (Valvano Construction Inc.) for her injuries and his loss of consortium -- a legal way of measuring the loss of a spouse's love, intimacy and companionship. The damages awarded included $400,000 for Robert's loss of consortium and another $1,065,000 for the loss of Holly's "household services."
At the end of trial, the jury awarded the Kuchwaras $9.1 million in compensatory damages and $1,025,000 in punitive damages. The compensatory damages -- in some states called actual damages -- are to compensate the injured party for losses sustained as a direct result of the injury. But what are punitive damages?
Punitive Damages
Although not common in truck accidents, punitive damages can be awarded in circumstances where the defendant's conduct was particularly malicious or reckless as well as to punish the defendant and deter others from acting similarly.
In this case, the truck's poor maintenance (besides the faulty brakes, the truck also had malfunctioning steering, was not operating with a tag axle as required, and had multiple inoperable gauges and alarms), coupled with Valvano's failure to certify the truck with state safety agencies and Williams' lack of a pretrip inspection constituted the reckless indifference needed for an award of punitive damages.
Although large punitive damage awards are sometimes rejected for being excessive, in this case the punitive damage award is far less than the compensatory damages awarded to the Kuchwaras.
Related Resources:
You Don't Have To Solve This on Your Own – Get a Lawyer's Help
Meeting with a lawyer can help you understand your options and how to best protect your rights. Visit our attorney directory to find a lawyer near you who can help.
Or contact an attorney near you:
Content For You