Flushable Wipes Lawsuit Seeks Class-Action Status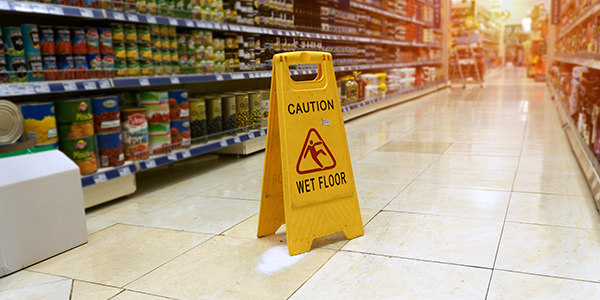 The makers of Cottonelle and Costco-brand "flushable" wipes are facing a federal lawsuit that seeks class-action status.
Dr. Joseph Kurtz, a New York dentist, is spearheading the flushable wipes lawsuit effort, claiming the wipes caused major plumbing and clogging issues in his home, ABC News reports.
But what's the whole class action stink about?
Flushable Wipes Lawsuit
Kurtz claims the makers of Cottonelle and Costco-brand wipes should have known that the wipes' "flushable" claims were false and misleading, ABC News reports.
In the suit, Kurtz claims consumers across the country have suffered clogged pipes, flooding, jammed sewers and issues with septic tanks due to the use of flushable wipes. The suit claims to represent 100 people who've faced those problems.
But before Kurtz's lawsuit becomes a class action, there must be a hearing on class certification.
Class Action Status
A class action lawsuit is one in which a group of people with the same or similar injuries caused by the same product or action sue the defendant as a group. The flushable wipes lawsuit asserts that people across the country have faced the same or similar plumbing problems after flushing the wipes.
If a court agrees, then it will issue an order that defines the class and appoints a class counsel to lead litigation efforts. However, the defendants -- in this case, the flushable wipe manufacturers -- can try to argue that the alleged class should not be certified.
People often seek justice in class action lawsuits when their injuries have been caused by defective products. This case involves a marketing defect claim that the wipes don't degrade as advertised.
It's possible many of the individuals' economic injuries (namely, plumbing and repair costs) were relatively minor. For them, pursuing a solo lawsuit would not have been worth the time and money of litigation. But as a class action, their claims can be thrown into the same pot, adding up to an alleged $5 million in damages.
Suing as a class also cuts down on each class member's time and expense because the class consolidates the attorneys and court costs and the group files with a representative plaintiff, called a "named plaintiff" or "lead plaintiff." In this case, Dr. Kurtz hopes to be the named plaintiff.
In response to the flushable wipes lawsuit, a spokesman for Kimberly Clark, the maker of Cottonelle, told ABC News that "extensive testing" has proven its product is flushable. A reprsentative for Costco declined to comment.
Related Resources:
You Don't Have To Solve This on Your Own – Get a Lawyer's Help
Meeting with a lawyer can help you understand your options and how to best protect your rights. Visit our attorney directory to find a lawyer near you who can help.
Or contact an attorney near you:
Content For You