Injured in a Snowmobile Accident: Can You Sue?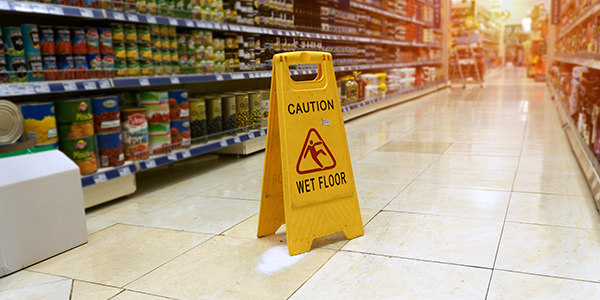 A simple Google search for "snowmobile accident" returns a distressing number of results, many detailing significant injuries or even deaths. With snowmobile sales on the rise and winter weather feeling more extreme, snowmobile accidents statistics may only get grimmer.
It may be easy to assume that snowmobiles would be treated exactly like automobiles and other vehicles when it comes to accidents. In fact, a 2003 study indicates that snowmobiles cause a higher rate of injuries and fatalities than road traffic.
And there are some areas where the law treats snowmobiles, and their drivers, differently. Here's a general overview of what you need to know:
Adults on Snowmobiles
According to the study cited above, snowmobile accidents cause some 14,000 injuries and 200 deaths per year, most of those due to the snowmobile operator. And this risk is increased when adult snowmobile operators drink alcohol.
In general, lawsuits regarding snowmobile accidents will be similar to car accidents and be based on theories of negligence. A negligence claim involves establishing that one party owed a duty of care to another, failed in performing that duty, and that failure caused injuries to the other party.
So if someone was operating a snowmobile irresponsibly and caused your injuries, that person may be liable. Additionally, the snowmobile manufacturer may be liable if a defective vehicle caused the accident.
Their liability may be mitigated however, if you (or other parties) were also negligent. A defendant in a negligence claim can potentially contend that contributory and comparative negligence should lessen his or her culpability in the accident. But depending on the state law where you live, you may still be able to receive compensation for injuries, even if you were partially at fault.
Children on Snowmobiles
Most negligence cases hold children and adults to different standards of care. Children under 4 are almost never liable for their actions, and children aged 4 to 14 are compared to other children like themselves, with the same age, intelligence, and experience.
However, when performing adult activities, children will be held to a "reasonable adult" standard of care. And operating a snowmobile is often cited by courts as an adult activity. Therefore, children operating snowmobiles will be held to the same standards of care that an adult would.
Each accident and injury has its own unique circumstances. If you've been injured in a snowmobile accident, an experienced personal injury attorney may be your best source of information regarding how to proceed.
Related Resources:
You Don't Have To Solve This on Your Own – Get a Lawyer's Help
Meeting with a lawyer can help you understand your options and how to best protect your rights. Visit our attorney directory to find a lawyer near you who can help.
Or contact an attorney near you: