Older Driver Safety Bill Receives Early Support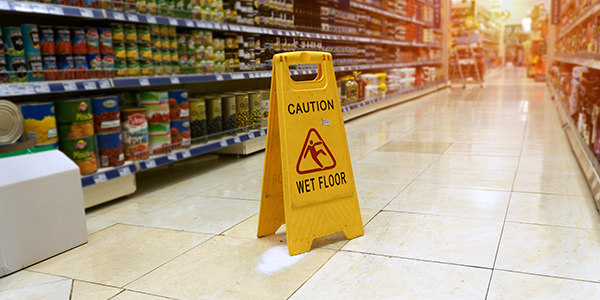 According to the National Highway Traffic Safety Administration, adults over the age of 65 accounted for 14 percent of all traffic fatalities and 18 percent of all pedestrian fatalities in 2008. It likely comes as no surprise that the same study shows that fatality rates in the over-65 population generally increase with age. So, is there ever a point where an older driver is just too old to be driving? It's certainly a matter of ongoing debate. And the line between "experienced driver" and "too old to drive" may get even fuzzier--in an arguably good way--if newly proposed federal legislation makes its way to the President's desk.
H.R. 3355, known as the Older Driver and Pedestrian Safety and Roadway Enhancement Act, proposes programs and investments aimed at making national roads a safer place for older drivers and those of us who share the road with them. The Act, introduced by Congressman Jason Altmire (PA-4), directs the Secretary of Transportation to carry out a program to improve roadway safety infrastructure in all States to enhance the safety of older drivers and pedestrians. Features include:
$500 million investment annually in roadway safety infrastructure to meet improved federal highway design handbook standards for older drivers and pedestrians.

Creation of a position of Special Assistant for Older Adult Safety and Mobility in the Office of the Secretary of Transportation to contribute an age related focus to DOT activities and programs related to transportation safety, research and services.

Improvement of federal standards for roadway signs and road markings to accommodate the vision needs of an older population.
The Act, which was introduced in July of this year, is currently in subcommittee and was the topic of a floor speech by Congressman Altmire this week. Although H.R. 3355 is just starting its journey from bill to law, it is already garnering support from some very powerful allies, including AARP.
"AARP research shows one in four drivers will be 65 or older by 2025," said AARP Pennsylvania State Director Dick Chevrefils. "We strongly endorse this legislation and applaud Representative Altmire for recognizing that making roads safer for older drivers will make them safer for everyone."
Increasing the safety of roadways is definitely a cause that affects all of us. But, strides in safety do not offer 100% protection from traffic accidents large and small. It's always best to be prepared and educated about how best to handle a traffic accident. If you are in a traffic accident, particularly if there are injuries of any kind as a result of the accident, it's best to consult with an attorney who specializes in traffic accidents and can ensure that your rights are protected throughout the process of recovering for your losses.
You Don't Have To Solve This on Your Own – Get a Lawyer's Help
Meeting with a lawyer can help you understand your options and how to best protect your rights. Visit our attorney directory to find a lawyer near you who can help.
Or contact an attorney near you:
Content For You