'Punkin Chunkin' Volunteer Sues Over Injuries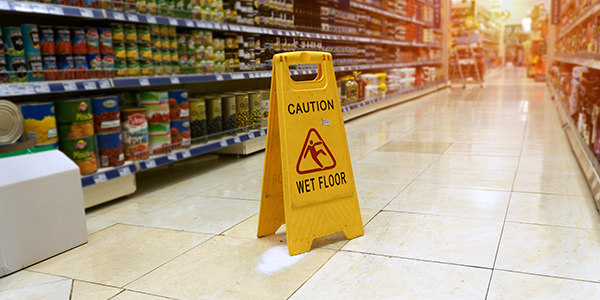 A Punkin Chunkin injury lawsuit is "chunking" a wrench into the annual World Champion Punkin Chunkin contest in Delaware. That's the event in which competitors use massive machines -- including air cannons, centrifuges and colossal catapults -- to toss pumpkins.
Daniel Fair, who volunteered as a spotter at the 2011 festival, allegedly suffered spinal fractures after he was thrown from an all-terrain vehicle (ATV) that hit a depression in the ground and landed on top of him.
Fair is suing the Punkin Chunkin Association, asserting negligence and premises liability for conditions at the Punkin Chunkin field in Bridgeville. But event organizers may be able to fire back with a few potential defenses.
Assumption of Risk?
For example, an assumption of risk defense comes into play when a plaintiff knew the activity was dangerous but chose to participate regardless. Willingness to participate can potentially mean the plaintiff acknowledged and accepted those risks, thereby absolving the event organizers of liability.
The festival organizers may argue that Fair assumed the risk when he volunteered as a spotter. After all, at an event built around launching pumpkins from homemade "Transformers"-like machinery, the risk of injury is inherent, obvious, and necessary to the event.
But that argument is slightly tricky in this case because Fair was tossed from his own ATV at 30 to 35 mph while spotting "a recently chunked pumpkin," Courthouse News Service reports. Fair wasn't hurt by a flying pumpkin or a participant's homemade machine -- he was just doing his official duties as a volunteer spotter, his lawsuit claims.
Recklessness in the Pumpkin Zone?
Even if Fair signed a waiver assuming liability, such waivers don't protect against injuries or death caused by the organizers' gross negligence.
From a premises liability standpoint, Fair may try to argue that event organizers should have leveled the pumpkin landing zone for the spotters. After all, volunteer spotters race back and forth at high speeds on ATVs to verify the distance each pumpkin traveled.
If the organizers failed to take essential precautions -- such as training volunteers, making the premises safe, or implementing other safety measures -- then they could be on the hook for Fair's injuries, regardless of a waiver.
Fair, who is now nearly wheelchair-bound, filed the lawsuit after he lost his job on a tugboat and racked up hundreds of thousands of dollars in medical bills, reports Courthouse News.
This year's Punkin Chunkin festival is already underway. Fun times...
Related Resources:
You Don't Have To Solve This on Your Own – Get a Lawyer's Help
Meeting with a lawyer can help you understand your options and how to best protect your rights. Visit our attorney directory to find a lawyer near you who can help.
Or contact an attorney near you: