Slip and Fall Case Tossed: Used Wrong Street Corner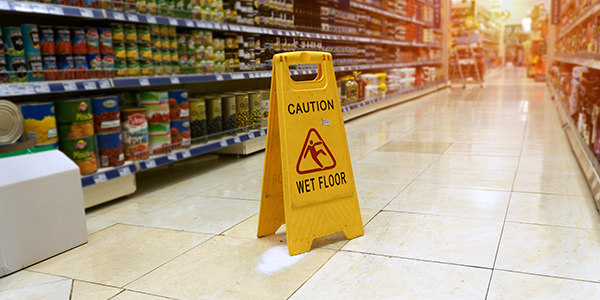 Attention would be slip and fall plaintiffs: if you're going to sue someone for a slip and fall on their property, a rough estimate isn't going cut it. Neither will the wrong location.
Robert Graczyk learned that lesson the hard way. The Michigan man fell and was injured on an uneven sidewalk while retrieving his trash can. He gave Bay City notice of the potential slip and fall case. However, he said that the injury happened on the northeast corner of the street, while it turns out it happened on the northwest corner. Graczyk's attorney didn't correct the error until well past the deadline, the Associated Press reports.
The Michigan Court of Appeals ruled that the error was fatal to the slip and fall case and ruled for summary judgment in favor of Bay City. That's because there is a statutory requirement in Michigan to give exact notice of the location.
The opinion is available in PDF form if you wish to check it out. If you don't I've pieced together the most important parts of the conclusion for you, which does a good job of summing up the analysis of the Michigan Court of Appeals:
"Plaintiff's description of the "exact location" of the defect was "the northeast corner of Broadway and 21st Street, Bay City, Michigan." Plaintiff's notice did not attach any photographs of the location of the alleged fall. Nor did the notice identify the location of the fall as the sidewalk adjacent to plaintiff's residence at 1800 Broadway."
"Not only is the description of the location of the defect in the notice less than exact, in August 2009 it was discovered that the notice inaccurately identified the location of the defect. Even assuming that the broad description of the defect as "northeast corner of Broadway and 21st Street" would be sufficient to constitute an "exact location," such location was incorrect as plaintiff identified the actual location of the defect as "northwest corner of Broadway and 31st Street." ... Under these circumstances, it cannot reasonably be stated that plaintiff's notice complied with the content requirements of MCL 691.1404(1); the notice is fatally defective."
Mistakes happen. And
good slip and fall attorneys
won't always do everything perfectly. But if they do slip up and make a mistake with an important detail, they should catch it and fix it before it costs their clients a chance at recovering for their injuries.
Related Resources:
You Don't Have To Solve This on Your Own – Get a Lawyer's Help
Meeting with a lawyer can help you understand your options and how to best protect your rights. Visit our attorney directory to find a lawyer near you who can help.
Or contact an attorney near you: