Tony Robbins 'Firewalk' Burns 21 People's Feet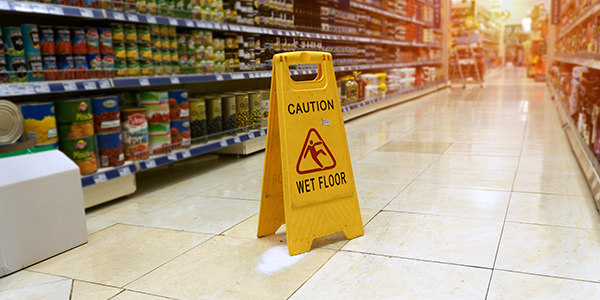 Almost two dozen people were burned doing a firewalk at a Tony Robbins seminar in San Jose, but so far it looks like the motivational speaker won't be held liable for the burns.
During Robbins "Unleash the Power Within" seminar he invited participants to walk on hot coals as a metaphor for overcoming difficulties. This practice has gone on for three decades according to Robbins' representatives.
But at this seminar, at least 21 people suffered burns on their feet. Some of the injuries were minor but several attendees had second- or third-degree burns on their feet.
The people injured were all volunteers and it doesn't appear that anything reckless happened in violation of the law. The event had the proper permits, a fire inspector, and medical staff on site.
Robbins also spent time preparing people on how to safely perform the firewalk, according to the reports of participants.
Thousands of people participated in the firewalk in San Jose, according to Huffington Post. At an earlier Tony Robbins seminar in February, members of the Oprah team even did the walk and made it through unscathed:
There aren't any reports of injured people suing Robbins for their injuries either. This may be because they are consulting an attorney before filing their claim, but then again maybe not. After all, it could be difficult to hold Robbins liable.
It doesn't help victims that they chose to participate in the firewalk which is not a mandatory seminar activity. And there may also have been waivers involved, although that much is not yet known.
If the injured do file claims, Robbins may want to show that the injured individuals knew the risks and chose to take part in the firewalk anyway.
The law recognizes that some activities are inherently dangerous. If people still choose to participate they "assume the risk" of any injuries that might occur. While this doctrine most often applies to rollercoasters and sporting events, it seems likely that "firewalking" would be sufficiently dangerous.
At least one burn victim still felt the Tony Robbins seminar was a positive experience, according to The New York Times. Madina Kaderi said she's glad she felt the pain and probably won't be holding Robbins liable for her firewalk burns.
Related Resources:
You Don't Have To Solve This on Your Own – Get a Lawyer's Help
Meeting with a lawyer can help you understand your options and how to best protect your rights. Visit our attorney directory to find a lawyer near you who can help.
Or contact an attorney near you: