Top 3 Injury Questions From FindLaw Answers: December 2014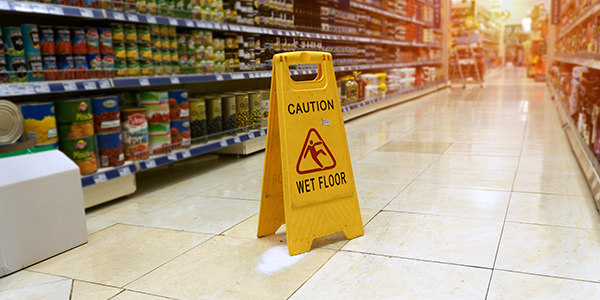 You've got questions... we've got answers. If you have not yet asked or answered a question in FindLaw's Answers community, what are you waiting for? This amazing free resource supports a dynamic community of legal consumers and attorneys helping each other out. Simple as that.
We see a lot of great questions in our Answers community every day. Here's a look at the Top 3 recent questions from our personal injury boards:
1. Should a company that manufactures football helmets be liable for the injuries sustained by a player?
We see a lot of sports-related questions on FindLaw Answers. In this instance, the answer depends on the nature of the injury, whether the helmet played a role in the injury, and assumption of risk principles. Generally speaking, if you have an injury that you believe is related to a product, you can at least get a free case evaluation and explore your legal options.
2. I was running in a park that requires you to have your dog on a leash at all times when a loose dog side-swiped me and caused me to break my wrist. Can I get my medical costs covered by the owner?
The simple answer to this question is a very likely "yes." Absent any details about the runner contributing to his or her own fall in this scenario, the owner of the dog was in violation of the requirement to keep the dog on a leash.
Issues with pets come up a lot on our boards (which is why we have so many great resources on dog bites and attacks), and many of our online community's responses to this question had to do with people on both sides of the issue -- pet owners and those that were hurt by them!
3. I loaned a friend $500 and -- poof -- he is gone! He won't answer my calls, texts, or the door when I showed up at his house! I am not a lawyer and did not think I needed to put the loan in writing, but really need my money back!
In response to this question, there was a pretty unanimous set of answers suggesting the individual take his former friend to small claims court. While he certainly can talk to an attorney, small claims court is a great self-help option that many people don't know about or realize how straightforward it can be. The fact that he did not have a formal contract does not mean he is precluded from getting his money back -- another important fact he learned from the Answers community.
So there you have it -- a snapshot of some recent Personal Injury questions from FindLaw's Answers community. Why not check it out for yourself and see how FindLaw's moderators and the entire community help each other find legal solutions!
Related Resources:
You Don't Have To Solve This on Your Own – Get a Lawyer's Help
Meeting with a lawyer can help you understand your options and how to best protect your rights. Visit our attorney directory to find a lawyer near you who can help.
Or contact an attorney near you: