Top 5 Holiday Decoration Injuries to Avoid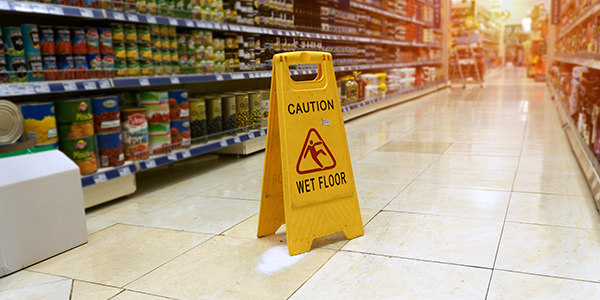 Most people imagine getting holiday decorations ready as a fun family activity, but it can sometimes lead to injuries.
There are lots of things that can go wrong when putting up those decorations, and it's just not as much fun if it ends with a trip to the doctor. This year, make a point to avoid the typical injuries that prematurely end an afternoon of holiday decorating.
It doesn't matter what holiday you celebrate. If you plan to spruce up your house a bit this December, then you could be the victim of one of these common injuries:
Lifting heavy items. There are lots of heavy items to lift this time of year -- be it boxes of past years' decorations, that 8-foot Christmas tree, or the new TV set you got as a gift. Trying to lift something too heavy, or lifting it improperly, can cause some serious damage. You can choose to potentially throw out your back, or you could swallow your pride and get some help so you can get out of bed the rest of the month.


Falling from a ladder. Anytime you get on a ladder, whether it's to put up more lights or to clear snow off the roof, it's important to do it safely. Make sure the ground it's on is stable and flat, and get someone to hold the ladder steady while you're on it. Better safe than sorry.


Faulty Christmas lights. Saving holiday lights year after year means every year the cords may become a little bit more damaged. Exposed wires or faulty plugs can cause the lights to short out and possibly start an electrical fire. If your lights are a few years old, it might be time to replace them. If your family is injured by faulty lights, it might be time to talk to an attorney.


Menorah fires. Those candles look beautiful in the window, where most people place them, but they are awfully close to the curtains. In general, it's not a good idea to keep lit candles on precarious ledges or near flammable materials. If you're leaving the house, blow out the candles or put the menorah in the sink so if it falls over it won't start a fire.


Dangerous ornaments. They look pretty, but some holiday ornaments are dangerous, like the spun-glass strands you can put on a tree or the colorful balls that break into shards of glass when they shatter. Use common sense when handling delicate objects and when cleaning up sharp pieces. But if someone gets hurt from an ornament in a way you didn't expect, you may be able to bring a products liaibility suit to cover your injuries.
Related Resources:
You Don't Have To Solve This on Your Own – Get a Lawyer's Help
Meeting with a lawyer can help you understand your options and how to best protect your rights. Visit our attorney directory to find a lawyer near you who can help.
Or contact an attorney near you: