What is a 'Brake Override' System?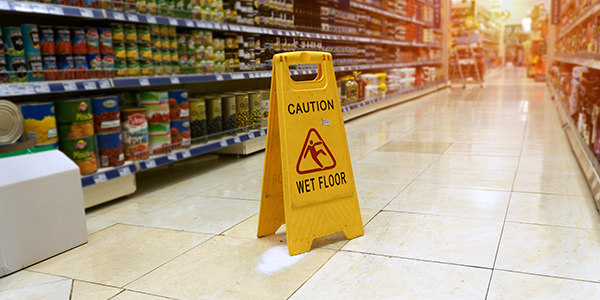 Toyota reportedly received complaints back in 2007 about its unintended acceleration problem. As a result, it was asked in 2007 to consider installing software, known as brake override system (also referred to as "smart pedals" or "smart brakes"), to mitigate the unintended acceleration problem.
The brake override software, however, was not installed in many of the recalled Toyota models until early this year, after the fatal Lexus crash in San Diego that killed Officer Mark Saylor and his family last fall.
We've been hearing the phrase "brake override," but what exactly does it mean?
"Brake override" sounds like it refers to something that would essentially override the brakes. But it is actually kind of the reverse. It is software that automatically overrides a vehicle's throttle when both the brake and the accelerator are depressed at the same time. This mechanism is designed to stop a car, even if the engine is accelerating.
Interestingly, the one model that did have brake override system was the Prius. Subsequently, it was the brake override system that raised questions on the veracity of the San Diego runaway Prius incident and led to suspicions of a Prius Hoax.
Some might look at the fact that Toyota has now installed the software on recalled vehicles, after the fact, and think it would imply that Toyota is admitting that brake override systems should have been on the vehicles originally. However, in terms of legal liability for the safety issues involving unintended acceleration, installing a brake override system after the sudden acceleration problem exploded could be an example of what's known as a "subsequent remedial measure." This basically means trying to make things better after the fact.
Generally, subsequent remedial measures are not legally deemed an admission of guilt or liability. The basis of this norm is the desire to avoid deterring people from trying to fix problems or lessen dangers after they come to light.
Keep in mind, though, that failure to implement a known fix, or not implementing it for a long time after the problem comes to light, can and often does come into play in product liability cases.
For now, Toyota lawsuits have been filed and attorneys have lined up to jump to sue the auto giant.
It looks like Toyota won't be escaping scrutiny over its legal troubles anytime soon.
Related Resources:
You Don't Have To Solve This on Your Own – Get a Lawyer's Help
Meeting with a lawyer can help you understand your options and how to best protect your rights. Visit our attorney directory to find a lawyer near you who can help.
Or contact an attorney near you: