Will Alleged iPhone Fire Lead to Lawsuit?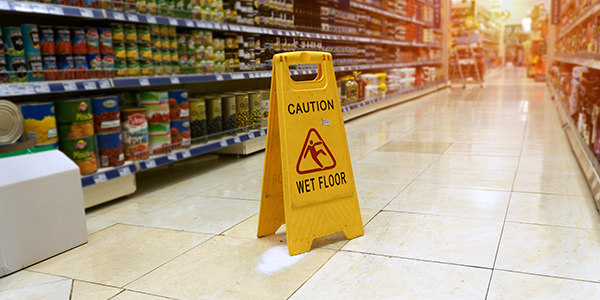 There's another alleged iPhone fire in the news. Could it lead to a lawsuit?
A middle schooler in Maine claims she suffered second-degree burns last week when her iPhone 5C caught on fire in her pants pocket, reports the Portland Press Herald.
Although the 14-year-old girl's parents haven't yet filed a lawsuit against Apple, a prior lawsuit involving an Apple product catching fire may offer some insight into what could potentially happen in this case.
Prior Apple Lawsuit: iPod Touch Fire
In a 2009 case, a minor in Kansas also suffered second degree burns when his iPod Touch exploded in his pocket. Just like the girl in Maine, the Kansas kid heard a loud pop and immediately felt a burning sensation on his leg.
Among the allegations in the lawsuit against Apple, the Kansas boy and his mother claimed the burns caused him to suffer mental and emotional distress. The suit asserted that Apple failed to adequately warn consumers about the risks of the product, and that the company should face strict liability for the iPod Touch catching fire.
Although the Kansas boy and his mother demanded a jury trial in their complaint, the case was eventually settled out of court for an undisclosed amount.
Failure to Warn? Strict Liability?
If the Maine teenager and her parents decide to file a lawsuit over the iPhone 5C fire, could they make similar arguments?
Like the Kansas boy's lawsuit, the girl may be able to claim that one of Apple's duties was to warn consumers about the known dangers of its products. To win that argument, the teen and her personal injury attorney would have to somehow show that Apple knew about the risk of fires, but failed to alert users about the risk.
Such a lawsuit would also likely assert strict liability for a defective product. In strict liability cases, an injured plaintiff needs to prove:
An unreasonably dangerous defect in the design, manufacture, or shipping of the product;
The defect caused injury while the product was being correctly used (i.e., there was no user error); and
The product was not substantially altered from the condition in which it was sold.
It's still not clear what caused the girl's iPhone 5C to catch fire; a local technician said it's extremely rare for the phone's battery to burst into flames. Apple could not be reached for comment by the Press Herald.
Related Resources:
You Don't Have To Solve This on Your Own – Get a Lawyer's Help
Meeting with a lawyer can help you understand your options and how to best protect your rights. Visit our attorney directory to find a lawyer near you who can help.
Or contact an attorney near you: