Woman Jailed for Recording Deputy Plans to Sue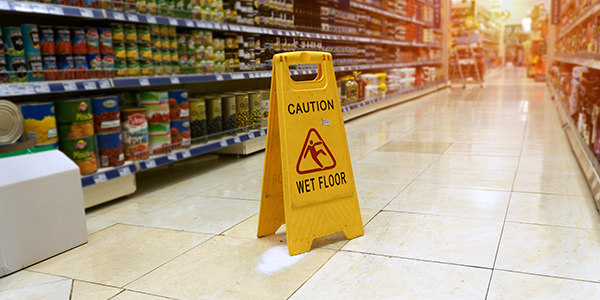 A Florida woman plans to sue the Broward County Sheriff's Office after she was forced to spend a night in jail for recording a deputy during a traffic stop.
Brandy Berning, 33, began recording Lt. William O'Brien when she was pulled over for driving alone in a carpool lane. After a dispute over the recording, in which O'Brien told Berning she'd "just committed a felony," Berning was arrested and spent one night in jail, the Sun-Sentinel reports. She was never charged with any crime.
The case highlights an issue people often wonder about: Is it legal to record law-enforcement officers during traffic stops? And if so, can you sue when that right is violated?
Recording Police at Traffic Stops
Generally speaking, you have a First Amendment right to film an officer during a traffic stop. However, you can't stall or interfere with an officer's investigation. Shoving a camera or an iPhone in a cop's face during a traffic stop may be enough to get you arrested for obstructing an officer.
In addition, Florida is a "two-consent" state, the Sun-Sentinel explains. That means both parties are required to know about the recording. In Berning's case, she recorded about 15 seconds of her conversation with O'Brien before informing him that she was filming their encounter.
If you find yourself in a similar situation and wish to record an officer at a traffic stop, make sure you're in the legal clear and consider these tips:
Before you hit the record button, tell the police you are recording them;
Keep your camera out of the way (low and close to your body); and
If necessary, calmly remind the officers of your right to film them.
Again, if you're not interfering with the officers' investigation, you have a right to record police performing their duties.
Suing Police Over Recording
If officers confiscate your phone or camera, or if they arrest you for lawfully recording your traffic stop, it's best not to get combative (which can lead to charges if things get out of hand). Instead, remember the details of what the officers did, as you could potentially sue the police for violating your constitutional rights. (Note, however, that there is a legal process in place for suing law-enforcement officers and agencies.)
In this case, Berning plans to file a lawsuit against the sheriff's office because O'Brien allegedly told her she was committing a felony, demanded she hand over her phone, grabbed and sprained her wrist, and placed her under arrest. The most extreme issue is her spending the night in jail.
Berning could potentially claim a host of civil rights violations, including false arrest, false imprisonment, and excessive force. A spokesman for the sheriff's office declined to comment about the incident, the Sun-Sentinel reports.
Related Resources:
You Don't Have To Solve This on Your Own – Get a Lawyer's Help
Meeting with a lawyer can help you understand your options and how to best protect your rights. Visit our attorney directory to find a lawyer near you who can help.
Or contact an attorney near you: