9/11 Anniversary: What Happened to All Those Lawsuits?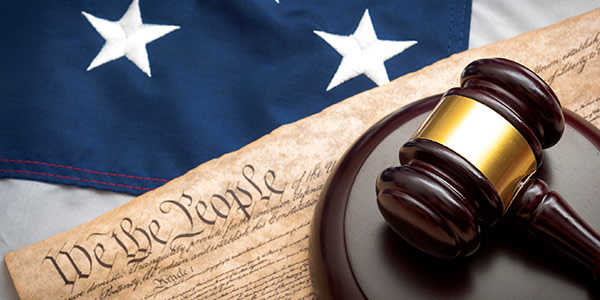 Thirteen years after the 9/11 terrorist attacks on the World Trade Center and the Pentagon, some lawyers have certainly benefitted from a bevy of lawsuits, on issues ranging from negligence to freedom of religion to whether Saudi Arabia was partially responsible.
Here are some highlights from 13 years of lawsuits in the Second Circuit:
The Cross at Ground Zero
In the wreckage of the World Trade Center towers, crews found two steel beams that had formed the shape of a Latin cross. They called it "the cross at Ground Zero" and it eventually got placed in the National September 11 Memorial and Museum. An atheist group sued to get the cross removed from the museum, but the Second Circuit held that keeping the cross there didn't offend the Establishment Clause.
Recovering Remediation Costs
A company that owned a building located near the World Trade Center sued the owners of the WTC site and the airlines whose planes crashed into the towers to recover the cost of remediating "WTC dust" in the building. Normally, the Comprehensive Environmental Response, Compensation, and Liability Act's strict liability scheme, would place liability on them, but the Second Circuit held that the crashes were an "act of war" that fell outside CERCLA's scope.
Claims Against Saudi Arabia and Afghanistan
Relatives of 9/11 victims attempted to sue Saudi Arabia and Afghanistan, as state sponsors of terrorism. Two different results happened.
In the Saudi Arabia case, the Second Circuit overruled itself and concluded the "tort exception" to sovereign immunity applied. In the Afghanistan case, the Second Circuit had already ruled that the exception didn't apply. Fortunately, it applied Federal Rule of Civil Procedure 60(b) to grant extraordinary relief and remanded to district court.
Con Edison Negligence Claims
Facing a shortage of water, and because no lives were at stake, the fire department decided to let 7 WTC collapse, destroying an electrical substation underneath that was owned by Con Edison. Con Edison sued the city and 7 WTC's contractors for negligence. The Second Circuit affirmed the district court's dismissal of the claim, finding that the defendants didn't owe Con Ed a duty, and given the events of September 11, "alleged negligence on the part of defendants was not the cause-in-fact of the collapse of 7WTC."
Truthers Get Sanctioned
The 9/11 "Truther" lawsuits claimed that military and civilian leaders actually bombed the Pentagon on September 11; the story told in the media was a hoax. A district court dismissed the case for failure to state a claim, but the Truthers appealed, and of course the Second Circuit affirmed. The Truthers then went one step further and requested that the entire Second Circuit panel be recused. The Second Circuit responded by hitting the lawyers with sanctions.
Related Resources:
Content For You