7th Hears Oral Arguments in Wis. Voter ID Case This Week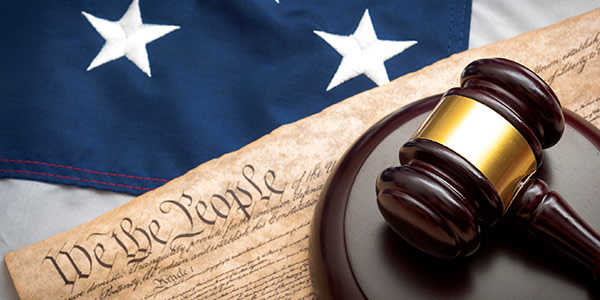 A month after the Wisconsin Supreme Court voiced its opinion on two challenges to Wisconsin's Voter ID law, the Seventh Circuit is set to hear an appeal of a district court's ruling that the law is unconstitutional.
Wisconsin's High Court ruled in favor of the law, against two different challenges brought by the NAACP and the League of Women Voters, which has some wondering if the Seventh Circuit will follow suit.
An unusual caveat in the Wisconsin Supreme Court's opinion -- that voter identification must be free -- could also come into play.
The Wisconsin Supreme Court Opinions
Two parallel challenges were levied against the state's voter ID law: the NAACP's case and the League of Women Voters' case, recounts the Wisconsin State Journal.
In the former case, the NAACP argued that the law presented an undue burden on the right to vote. A 4-3 majority of the court disagreed, though it did so with one caveat: The IDs, which have to be supported by documentation (such as a birth certificate), cannot cost any money. While the IDs are technically free, supporting documentation, such as a birth certificate, often are not.
The court left it up to the state to determine how it would remedy that issue, whether it be waiving fees for birth certificates or not requiring documentation at all (an odd solution, considering the point of a voter ID law is to, well, prove that the registered voter is who they say they are).
In the latter case, a 5-2 split, the court held that the League of Women Voters hadn't met its burden of proof on claims that the law violated Wisconsin's constitution by requiring an additional "elector qualification" beyond what was required by the state constitution.
Seventh Circuit Oral Arguments
Oral arguments are set for Friday morning. The Seventh Circuit's opinion is especially important because the law is still on hold thanks to that initial district court ruling -- the Wisconsin Supreme Court's opinion had no real-life effect.
The state, from comments made to the press, seems to be confident. "We think that will carry some weight in terms of the Court of Appeals at the federal level, knowing that the Wisconsin Supreme Court upheld it, and that we can show by November we'll be able to take one more step," Gov. Scott Walker said.
However, time is of the essence if the appeals court's ruling is to take effect in time for the November election. And no matter what the ruling is in the Seventh Circuit, the state still has to come up to a solution for the supporting documentation issue -- free must mean absolutely free.
Related Resources:
Content For You