Adjunct Prof.'s Critical Letter to College Was Protected: 7th Cir.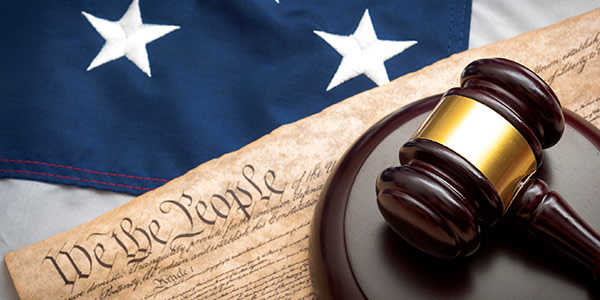 Robin Meade was an adjunct professor at Moraine Valley Community College in the Chicago suburbs. While we recently blogged about why lawyers might want to be adjuncts, Meade was none too pleased with the way the college treated her and other adjuncts. She said so in a letter to the college, signed by her in her capacity as president of the Moraine Valley Adjunct Faculty Organization (MVAFO).
Two days later, Meade was fired. The college made it clear that she was fired for the letter she wrote. She sued -- which you'd do, right? Seems like the college retaliated for exercising her First Amendment rights. Incredibly, though, the district court dismissed her complaint for failure to state a claim.
Sounds Pretty Retaliatory
Yeah, the Seventh Circuit didn't like that very much.
A public entity can't fire an employee who speaks out on a matter of public concern. The letter has to be taken as a whole, and regardless of Meade's personal motivation for writing the letter, the overall purpose of the letter has to be a public purpose, not a personal grievance. The Seventh Circuit had "no trouble" finding that the letter related to a public concern -- namely, the treatment of adjunct faculty at colleges and the effect of this treatment on faculty morale and student achievement.
The district court, on the other hand, found that student performance was really the only possible matter of public concern in the issue, and since Meade gave student performance "cursory" treatment in the letter, her personal motivations must have been overriding, making the speech unprotected. It's true that personal motivations can play a part in the analysis, the Seventh Circuit explained, but they're not dispositive. And where, as here, there are multiple topics of discussion in the same letter, you can't claim that a single private issue among other public ones dooms the letter.
Because the district court stopped the analysis of the two-pronged retaliation claim at the first prong (whether the speech was protected), the Seventh Circuit remanded the case for reconsideration of the second prong.
Procedural Due Process
For Meade to succeed on her procedural due process claim, she had to have some property interest at stake; here, that would be an expectation of continued employment. Illinois is an at-will employment state, so her contract would have to "evince mutually explicit understandings of continued employment."
The court found dispositive the fact that the contract set out a list of her courses, along with the dates of those courses. Those end dates were enough to show that she had an expectation of continued employment at least to the end of the semester.
Sure, adjuncts get mistreated, but at least they can't be fired for speaking out. (Fun fact: What's a "moraine"? It's a big pile of earth or rocks indicating where a glacier stopped advancing.)
Related Resources:
Content For You