Seventh Circuit Can't Agree on 'Class of One' Standard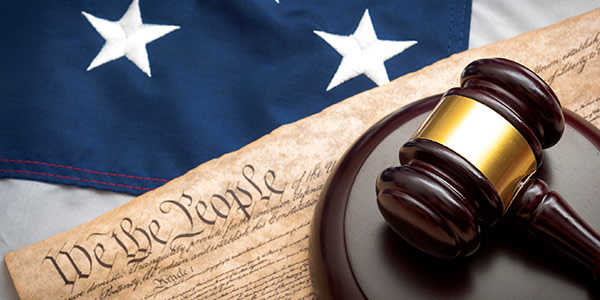 The Seventh Circuit Court of Appeals released an unusual per curiam opinion this week. More accurately, the court released 73 pages of non-binding opinions, because the en banc court couldn't assemble a majority in the case.
Plaintiff Lewis Del Marcelle sued Brown County and law enforcement officers, charging that they had denied him equal protection of the laws by failing to respond to his complaints about gangs that were harassing him and his wife. The gangs eventually forced them to sell their house in the Village of Denmark and move to another village in the county.
The district court, interpreting Del Marcelle's pro se complaint as a complaint about inadequate police protection, dismissed the suit for failure to state a claim, ruling that states are not required by the Fourteenth Amendment to provide adequate police protection against private violence.
A three-judge panel heard Del Marcelle's appeal in the case last year. The panel concluded that the complaint could be interpreted as charging the defendants with arbitrarily providing less police protection to Del Marcelle and his wife than the police provide to other residents of Brown County. Del Marcelle's use of the Equal Protection Clause supported that characterization, so the panel interpreted the suit as a "class of one" discrimination claim.
The complaint, however, did not allege that the defendants' failure to protect the plaintiff from harassment by gangs had been the result of their harboring some personal animosity toward Del Marcelle or his wife, so the panel decided that the equal protection claim failed.
Before the panel released its opinion, the court decided to rehear the entire case en banc, hopeful that the judges might be able to agree on an improved standard for class of one cases.
Their hopes went unfulfilled.
Five judges voted to affirm the district court's judgment, and five voted to remand for further proceedings. Without a simple majority, a district court's ruling is affirmed, and judges typically wouldn't write more. In this case, however, a majority of the Seventh Circuit judges agreed that the case was confusing enough to warrant additional thoughts on the matter.
Judge Richard Posner offered a simple standard for Equal Protection class of one claims: A plaintiff must show that the police acted for personal reasons with discriminatory intent. Showing that the government treated someone differently in an irrational or arbitrary way was not enough, Thomson Reuters News & Insight reports. The other five judges, in an opinion written by Judge Diane Wood, concluded that a plaintiff should only have to show intentional and irrational discrimination, not animus.
This seems like a good case for a Supreme Court appeal. While the Court tends to prefer splits between the circuits, the Nine would have detailed positions from a split within a circuit on the class of one issue.
Related Resources:
Content For You