You Want Reversible Error? You Can't Handle Reversible Error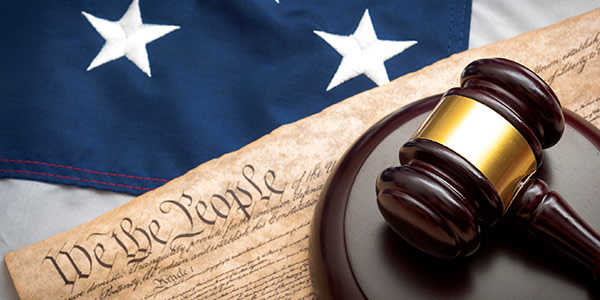 How many people applied to law school after watching A Few Good Men? How many law students dream of having Tom Cruise/Jack Nicholson moments, yelling "You want the truth? You can't handle the truth?"
This week, the Seventh Circuit Court of Appeals attempted to handle the truth in a felon in possession of a firearm appeal, and found that a prosecutor's suggestion that the jury "seek the truth" was not a reversible error.
Adrian Harper, a convicted felon, was implicated in a drive-by gunfire incident outside of a Milwaukee nightclub, and charged as a felon in possession of a firearm.
The evidence against Harper was circumstantial, but strong. When police ordered Harper out of his vehicle, an officer heard two shell casings fall to the ground. While inspecting the vehicle, the police found a revolver positioned in a direction that indicated that Harper, the passenger, had set it down. The gun was hot, so it had probably been fired recently. Police also recovered used casings from Harper's side of the vehicle.
At trial, the government stated in its closing argument that there could be "no reasonable doubt that anybody but the defendant possessed that gun." Harper's attorney responded in his closing that "trials are about truth," and the prosecution had not proved Harper's possession of the gun with the "certainty" required to convict.
The Milwaukee prosecutor knew that a good rebuttal takes the defense attorney's closing theme, and uses it to drive the prosecution's arguments home. The prosecutor seized upon the defense's "trials are about the truth" statement, and told the jury that a "trial is the search for the truth," not a "search for doubt," and argued that the prosecution had proven "beyond a reasonable doubt what the truth is."
Though the district court instructed the jury both that the statements and arguments of counsel were not evidence, and that the government bore the burden of proof beyond a reasonable doubt, Harper argued that the references to a "search for the truth" amounted to an erroneous instruction on the reasonable doubt standard.
The Seventh Circuit Court of Appeals disagreed, and affirmed Harper's felon in possession of a firearm conviction.
The Seventh Circuit found that the prosecutor's statement didn't amount to reversible error, or error at all. Both the Supreme Court and the Seventh Circuit have ruled that juries serve a truth-seeking function, so the prosecutor's statement merely reiterated that idea. The court further noted that both attorneys emphasized that the prosecution was required to prove its case beyond a reasonable doubt.
The truth may set Adrian Harper free, but a reversible error appeal based on a "search for truth" will not.
Related Resources:
Content For You