6th Circuit Denies Appeal on Exculpatory Evidence Issue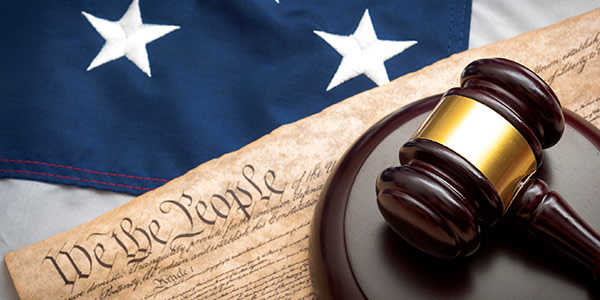 In a June 8th appeal on the district court's dismissal of a death row inmate's habeas petition, the 6th Circuit Court of Appeals held in favor of the state and upheld the lower court decision dismissing the writ of habeas corpus.
Quick Facts:
The petitioner, Anthony Apanovitch, is an Ohio death-row inmate doing time for rape and murder. The only physical traces of the killer that were found at the scene of crime were certain bodily fluids found on the victim's person. After a police investigation, he was indicted by a grand jury later that year.
In January 1985, Apanovitch was tried and sentenced to death.
Apanovitch filed several appeals and through his appeals, he came to learn that there were various pieces of exculpatory evidence that the prosecution failed to disclose. As such, he filed a writ of habeas corpus arguing the Brady doctrine.
The 6th Circuit court of appeals held that Apanovitch had established three of his Brady claims and remanded the case to the district court, to consider in light of new evidence.
At this time, the 6th Circuit also asked the district court to consider newly available DNA evidence. This evidence, as it turned out, was incredibly incriminating.
Apanovitch raised the issue of the DNA evidence-- including the fact that it was erroneously considered by the court and that the chain of custody of the evidence was flawed.
The law:
The 6th Circuit writes:
"The relevant inquiry under Brady is whether there is a reasonable probability that the result of the trial would have been different had the Brady evidence not been withheld."
The court stated here that Apanovitch had not been prejudiced by the introduction of DNA evidence, as the introduction of DNA was in response to his other argument that he had been prejudiced at the time of the original trial when the body fluids were not preserved well.
As for the other Brady claims, the 6th Circuit held that while the state's failure to disclose the exculpatory evidence was irresponsible, the evidence really wouldn't have helped Apanovitch anyhow.
Writes the 6th Circuit:
"Accordingly, the state's wrongdoing, while deserving of scorn, does not 'put the whole case in such a different light as to undermine confidence in the verdict.' "
In this case, it really didn't matter that the state's conduct was wrong.
"Indeed, the state's conduct was unquestionably improper and, in the context of a capital trial, egregiously so. But the culpability of the state's conduct is not the test under Brady. Rather, Apanovitch must have been prejudiced by the state's conduct and, although it is a judgment call, we hold that he was not."
Related Resources:
Content For You