Overdosing Heroin Addict, 911 Call Are Exigent Circumstances ... Duh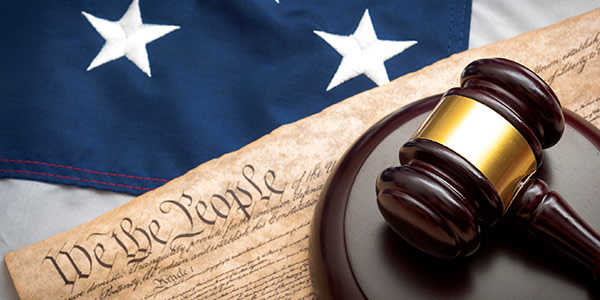 It's not often that we get to say "Duh" to a court opinion but the ruling in this case seemed pretty obvious from the beginning.
The Stricker Family called 911 to request help for their overdosing son. The mother, Susan Stricker, was unable to tell the dispatcher what her son had taken. When the paramedics arrived, per department policy, they waited for police to arrive and secure the scene before entering. A local officer radioed ahead and told the dispatcher that he had previously arrested two heroin-addicted occupants of the house.
The police arrived, the parents told them to leave, and an unarmed standoff ensued. The police and EMS wanted to check on and treat the son; the family wanted the police to leave. When the overdosing son appeared at the front window, he allegedly appeared impaired and barely able to stand.
Eventually, after consulting with the assistant district attorney and police department officials, the officers on scene forced entry, cuffed the parents and obtained treatment for the overdosing addict (who was on Xanax and heroin and needed hospital treatment). They also did a security sweep of the house and later dug through drawers.
The parents were charged with resisting and obstructing an officer. The son was arrested for substance use. The entire family filed a § 1983 suit, alleging illegal entry into their home, unreasonable search, unreasonable seizure and arrest, excessive force, malicious prosecution, municipal liability, and conspiracy to violate the Fourth Amendment.
What's the short version of the opinion? Medical necessity and 911 calls, by their very nature, are obvious examples of exigent circumstances. Even a hang-up call is sufficient for police entry. Based on the 911 call, the officers' history with the drug-addicted sons, and observations of the overdosing son, there was good reason to believe that he needed immediate medical treatment and evaluation.
As for the pervasive search, the court called the issue a "close one" but classified the search as reasonable because the mother was unable to articulate what substances her son had taken and such a search was justified in order to obtain more information for purposes of treating the son.
The takeaway? If you call 911 and report an overdose from an unknown substance, don't be shocked when the police arrive in tandem with the EMS.
One final note: The court took the time to point out, in the fifth footnote, that the Strickers did not contest the constitutionality of the town's policy requiring residents to allow officers access to the premises before EMS will administer life-saving treatment and therefore the court would not comment on the matter (but they really, really want to).
Related Resources:
Content For You