Written Objection to Union Election Must Be Specific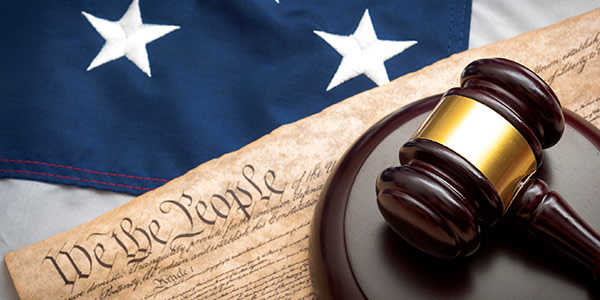 Most employers aren't excited when their employees choose to unionize, but the National Labor Relations Act limits an employer's ability to discourage unionization. The employer can, however, challenge the validity of a union election.
When waging a unionization vote challenge, it's important for an employer to plead its case with specificity, as we learn in today's Sixth Circuit Court of Appeals case.
Employees of Brentwood at Hobart, an assisted living facility, voted to unionize and use the Service Employees International Union as their collective-bargaining representative in September 2009. In a 28-12 vote, it was essentially a landslide.
A week later, Brentwood objected to the election results because the union had improperly distributed a flyer prior to the election that included photographs of 26 Brentwood employees without their consent. (The National Labor Relations Board has previously ruled that using employees' photographs in union election materials without consent may taint an election by conveying the false impression that the employees support the union.)
In its written objection to the election results, Brentwood stated, "During the critical period, specifically on September 18, 2009, [the union] distributed a flyer [that] included the photographs of [26] unit employees. The use of the unit employees' photographs was without their prior knowledge and/or consent."
There were actually two flyers that used employees' images without their consent: the September 18 flyer and an August 14 flyer. The hearing officer denied Brentwood's attempted to introduce the August 14 flyer during its NLRB hearing because Brentwood only contested the September 18 flyer in its complaint. The hearing officer ruled against Brentwood on all of its objections to the election, and Brentwood brought its case to the Sixth Circuit Court of Appeals.
The Sixth Circuit affirmed the Board's decision, finding there was no abuse of discretion in the hearing officer's decision.
When an NLRB regional director orders a hearing on an objection, the hearing officer may only hear the complaints raised in the objection and those matters "sufficiently related" to them. While the August 14 flyer was not raised in Brentwood's objection, Brentwood claimed that the flyer was sufficiently related to the September 18 flyer objection because it was distributed "during the critical period" of the election.
The Sixth Circuit concluded that Brentwood's interpretation may be plausible, but the Board's reading was more natural. Since there was no abuse of discretion, the Sixth Circuit affirmed the hearing officer's decision.
Would Brentwood have prevailed before the Board if it had included both flyers in its written objection? Perhaps not, but we'll never know.
If you're filing a written objection to union election results on behalf of an employer, be sure to include a description of all relevant improper conduct in your objection.
Related Resources:
Content For You