3 Former Waitresses Sue Michigan Diner for Sexual Harassment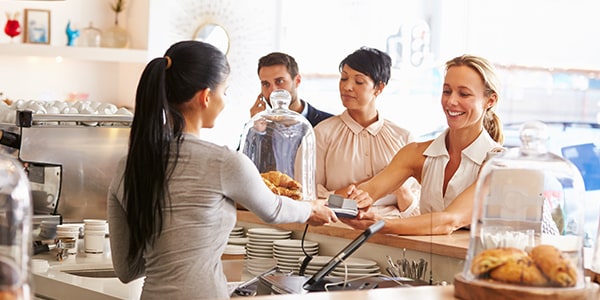 The year 2017 was quite memorable for workplace sexual harassment allegations. But the harassment wasn't limited to Harvey Weinstein, Uber, and CEOs from hell. According to a lawsuit filed last week, even shift managers at local diners were guilty of sexual harassment and discrimination.
Three former waitresses at the Grand Coney Diner in Grand Rapids, Michigan sued the restaurant and its parent company, claiming a shift manager at the restaurant sexually harassment them and other women. And management was allegedly aware of the harassment and failed to intervene.
Shifting Responsibility
Two of the three women allegedly reported the shift manager's behavior -- including making inappropriate comments, sending unsolicited inappropriate photos, pressing his crotch against them, and shoving his hands down their aprons -- to management. The lawsuit also claims that other managers witnessed the harassing behavior, along with relatives of the employees and even customers.
Instead of putting a stop to the shift manager's harassment, management informed the women that they were not the first to complain, and the inappropriate behavior continued.
"This is the most stunning thing to me, the fact that we have so many people with knowledge of what this guy is doing over and over, we have complaints from these 3 women, at least another 4 women," the waitresses' attorney Kathy Smith-Kennedy told the Detroit Free Press. "We have male employees backing them up, everyone in the restaurant knows this is happening and they refuse to do anything about this guy."
Illegally Handsy Shift Manager
According to one of the waitresses, the shift manager tucked the back of her shirt into her pants, rubbed the collar to her shirt near her neck, gave her unwanted back rubs, shoved his hands in her apron, shoved his hands between her legs, and "rather than hand her his keys or key card that was clipped to his waist he would force her to retrieve the keys near his crotch." All three plaintiffs in the lawsuit quit the Grand Coney and found work elsewhere.
For its part, the diner's parent company denies the women's allegations. "Coney Partners LLC was made aware today of a lawsuit filed by three former employees alleging harassment by a former shift manager," according to a spokesperson. "The company prides itself on its positive relationships with its employees and the community. Coney Partners LLC denies the allegations against the company and plans to defend itself vigorously."
If you're looking to avoid the fate of the Grand Coney Diner and other employers facing sexual harassment lawsuits, contact an experienced employment attorney in your area.
Related Resources:
You Don't Have To Solve This on Your Own – Get a Lawyer's Help
Meeting with a lawyer can help you understand your options and how to best protect your rights. Visit our attorney directory to find a lawyer near you who can help.
Or contact an attorney near you: