3 Lessons From the Abercrombie Supreme Court Case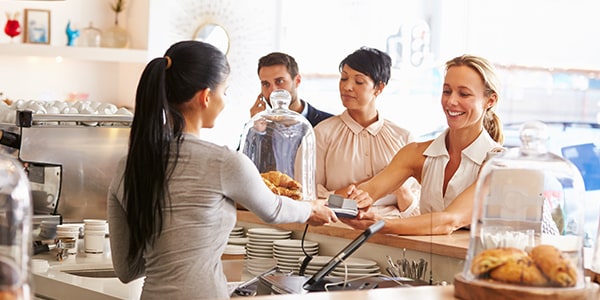 In a near-unanimous decision, the Supreme Court found that Abercrombie's decision not to hire a Muslim woman based on her decision to wear a headscarf could constitute religious discrimination. Justice Anton Scalia, who called the decision "really easy," wrote: "An employer may not make an applicant's religious practice, confirmed or otherwise, a factor in employment decisions."
While Samantha Elauf's case has to go back to the lower courts for a final ruling, there is plenty to glean from the Supreme Court's ruling. Here's what employers should keep in mind:
1. You're On Notice.
This case hinged on whether Elauf had to alert Abercrombie that she wore her hijab for religious reasons during the interview process. After a jury awarded her $20,000, an appeals court overturned the decision, saying the case should've been tossed out because Elauf didn't request a religious accommodation before the hiring decision was made.
The Court wasn't buying that. Scalia noted that the company suspected Elauf wore the headscarf for religious reasons, and that was enough to put the company on notice: "Title VII forbids adverse employment decisions made with a forbidden motive, whether this motive derives from actual knowledge, a well-founded suspicion or merely a hunch."
So if you're making the hiring decisions, you should know it's not up to the applicant to make a specific request for a religious accommodation. Employers who should be aware that applicants are wearing religious dress can't make the applicant's religious practice a factor in employment decisions.
2. You're Under Title VII.
Title VII of the Civil Rights Act of 1964 guarantees equal employment opportunities, regardless of race, color, religion, sex, or national origin. As an employer, you should be familiar with and comply with this and other anti-discrimination laws. If you're unclear on your requirements under Title VII, the Equal Employment Opportunity Commission can provide some guidance on the statutes.
As seen with the jury award in this case, Title VII violations can be costly.
3. You're Better Off Having a Plan.
Hiring decisions made absent or counter a definite hiring policy are more likely to be scrutinized and land you in some legal trouble. Every business should have strict anti-discrimination policies and ensure that their staff abides by them especially when hiring new employees.
Abercrombie has since had to update their dress code and hiring policies, and contends it has made numerous religious accommodations for employees. An experienced employment law attorney can help draft and implement hiring policies that comply with Title VII and make sure you're up to date as new employment discrimination cases are decided.
Follow FindLaw for Consumers on Google+.
Related Resources:
You Don't Have To Solve This on Your Own – Get a Lawyer's Help
Meeting with a lawyer can help you understand your options and how to best protect your rights. Visit our attorney directory to find a lawyer near you who can help.
Or contact an attorney near you: