3 Reasons Small Businesses Should Care About Net Neutrality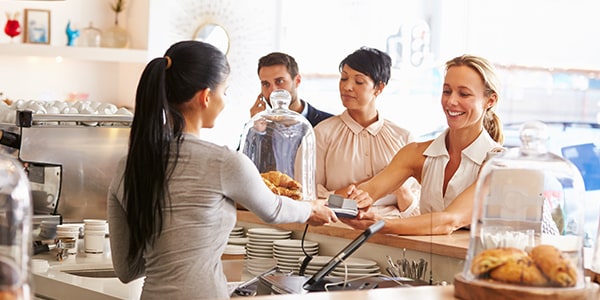 Your small business should be paying attention to proposed net neutrality changes, because they may end up crippling your online presence.
The Federal Communications Commission (FCC) voted Thursday to put forward new rules governing net neutrality, including the possibility of companies paying for faster access to consumers.
Take a more proactive stance towards net neutrality and your business for these three reasons:
1. Your Business May Be Stuck in the 'Slow Lane.'
The FCC's proposed rules allow for the possibility of "prioritized" access to broadband services based on a "commercially reasonable" arrangement between the broadband provider and the content provider, reports Forbes. Put in more concrete terms, companies like Hulu and Netflix may pay broadband providers like Comcast and Verizon big bucks in order to get in the Internet "fast lane."
This may leave small businesses like yours in the "slow lane," with bigger companies paying for -- and getting -- all the bandwidth. That may leave customers frustrated at how long it takes to reach your business' services.
2. Your Broadband Service Costs May Rise.
With these new regulations, it may change the way that broadband providers package their services. Just like some of the same companies have done with cable, it's possible that cable companies could start charging more for small businesses and startups.
Matt Davis of IDC told Network World that he thinks this outcome is unlikely to affect most businesses but it's possible that "heavy data- usage cloud applications" or "extremely heavy video conferencing" could bump your business into needing prioritized access.
3. Broadband Remains Largely Unregulated.
Regardless of what industry you're in, the government probably has extensively regulated how you can do business. The FCC has tried to regulate broadband providers before, but they've been kicked back by the federal courts.
These new proposed rules do not include a plan to regulate broadband providers as a "utility" much like phone or cable providers, leaving the business environment a bit more mercantile. Forbes reports that this failure to regulate and enforce net neutrality has left the United States behind the EU, for better or for worse. Regulation in this area may actually promote new competition, as opposed to echoing monopolistic battles between telecom companies.
The FCC has these proposed rules up for comment, and it will wait 60 days before making a final decision. Your business may have until then to care.
Follow FindLaw for Consumers on Google+.
Related Resources:
You Don't Have To Solve This on Your Own – Get a Lawyer's Help
Meeting with a lawyer can help you understand your options and how to best protect your rights. Visit our attorney directory to find a lawyer near you who can help.
Or contact an attorney near you: