3 Tax Tips for Business Partnerships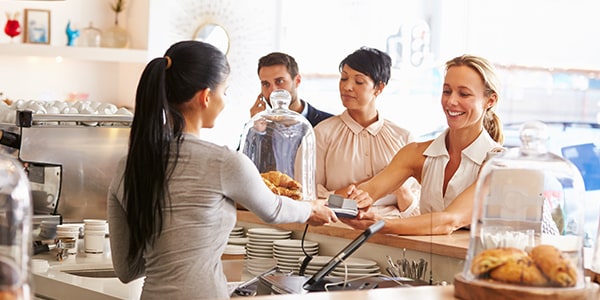 If you are involved in a business partnership, you already know that the business itself doesn't pay taxes. Rather, in a partnership, tax liabilities flow directly on to the individual tax return of each partner, based on the partnership agreement. Now that the 2018 books are closed, here are a few tax tips specifically designed for business partnerships.
1. Keep Excellent Records
Because partnership taxes flow through to your personal tax returns, you claim both the income and the expenses of the partnership. Use this to your favor. If you used a personal car to get to work, you should be able to expense those miles, using either actual costs or the IRS standard mileage rate. Though this is easier to calculate with the advent of online map apps, you must still keep track of which days you went into the office. Other expenses that potentially fall into this category may include business entertainment and internet connectivity charges.
If you aren't the type to keep accurate books and files by nature, consider investing in recording and accounting software that can keep track of these expenses for you. The more you track, the more you claim, the more money you stand to keep.
2. Consider Giving Employees Better Benefits Rather Than Raises
With performance reviews creeping on to many to-do lists this month, consider giving employees better benefits rather than raises. For instance, these days, many business partnerships offer health insurance programs to their employees that have high premiums. Consider covering those premiums instead of offering a raise. If an employee receives a $500 raise, they will be taxed on that additional $500.
In addition, the employer will have to pay higher employer-related taxes to cover that employee as well, such as higher FICA (Federal Insurance Contributions Act) and Medicare contributions, and maybe even added unemployment taxes. When an employee gets a raise, the government is getting one too! But what if you paid $500 more towards the employee's health insurance coverage. Lowering an employee's health insurance expenses lowers their personal costs, and can make them just as wealthy as the raise. This saves you, and the employee, the added tax burden.
3. Consider Changing Your Corporate Structure
You may have started your business partnership years ago, when your company was smaller and tax laws were different. But you may want to take a new look at your current situation. What made best tax sense then may not now. Look to see if your current partnership structure is still best suited for you. It may be time to switch over to become a C Corporation, which is taxed according to Corporate Tax laws. Though the change in corporate structure is an added expense and hassle, it may very well be worth it based on the growth of your business, especially considering that corporate taxes are a flat rate 21 percent, as opposed to tiered rates that max out at 37 percent for individual/partnership taxes.
If you want to assess your business's tax situation, contact a local corporate tax attorney. An experienced lawyer can listen to the structure and needs of your business, and offer you sound advice based on recent tax law changes and best practices.
Related Resources:
You Don't Have To Solve This on Your Own – Get a Lawyer's Help
Meeting with a lawyer can help you understand your options and how to best protect your rights. Visit our attorney directory to find a lawyer near you who can help.
Or contact an attorney near you:
Content For You